Health
Virus Expert Just Gave "Unfortunate" Warning
Coronavirus cases are going down in many states—though cases are still just under a weekly average of 100,000, not low enough, experts caution. (Dr. Anthony Fauci would prefer there to be 10,000 cases or less.) With this in mind, Dr. Michael Osterholm, an epidemiologist and director of the Center for Infectious Disease Research and Policy at the University of Minnesota, spoke at the Nobel Conference 57 recently. Read on for his 5 essential pieces of life-saving advice—and to ensure your health and the health of others, don't miss these Sure Signs You've Already Had COVID.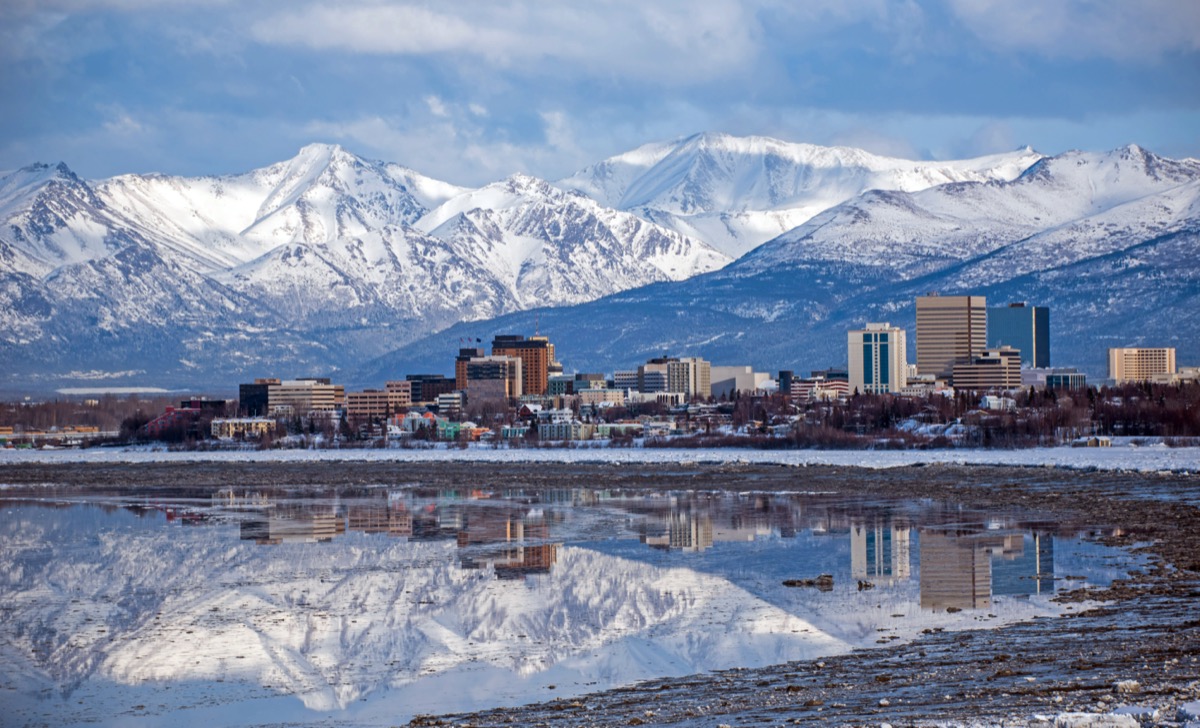 "Now where we're at today, we unfortunately have a situation where the upper Midwest is hot—on fire," said Osterholm. "Alaska has the highest incidence …of any location in the world during the period of the pandemic. We're now beginning to see New Hampshire, Vermont, Massachusetts, and Maine start to show major increases where as in the Southern Sunbelt states case numbers are decreasing. If you look at Minnesota, Wisconsin, Northern Michigan and North Dakota has now become the hotspot as of October, the first point being is this is just migrating through the population in a way that no one could have predicted this."
RELATED: These 5 States are the Only Ones Where COVID is Going Up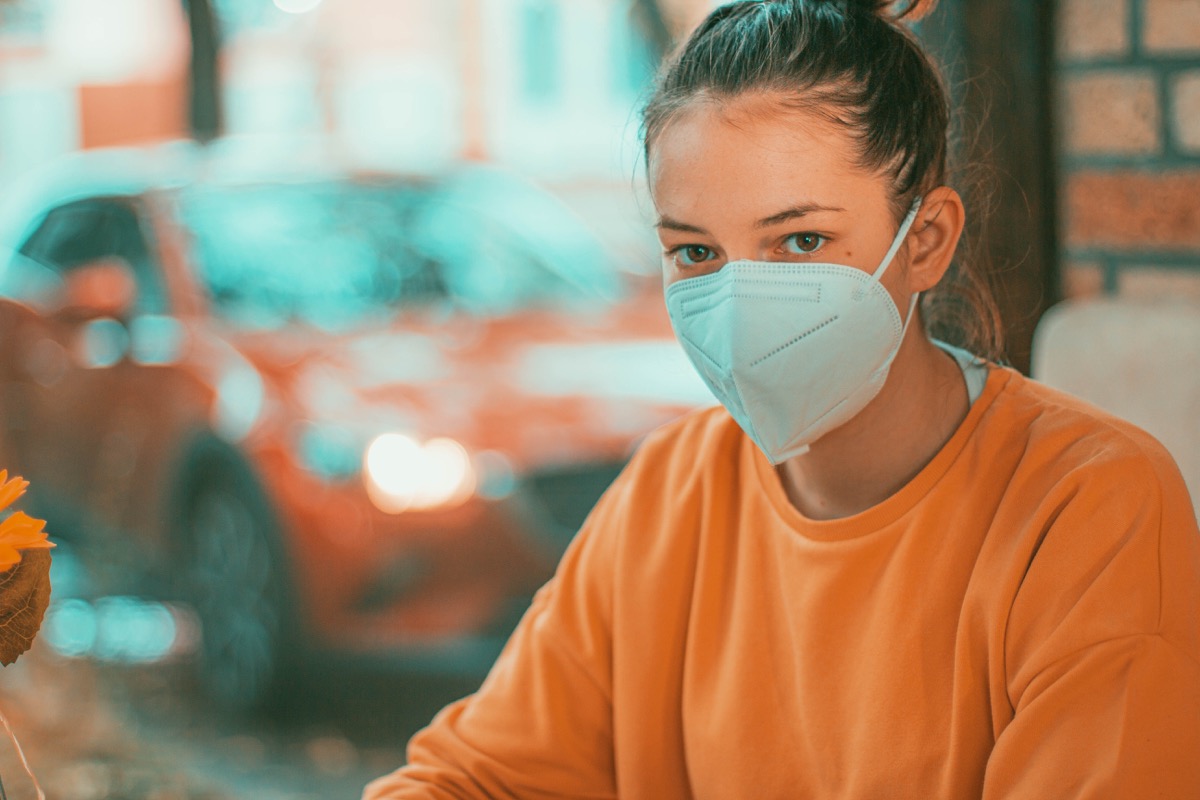 Osterholm advocates you wear an N95 mask. "If you have nothing, no face cloth covering of any kind, any detection within 15 minutes, one could be infected being in the room," warned Osterholm. "This is enough concentration over time to have an infectious dose with Delta. We actually think this number is even much lower, but if I am aware and I have a face cloth covering, the leakage that occurs with that would only give me 20 minutes of protection, five additional minutes. If I have a surgical mask, I get 15 minutes of additional protection for 30 minutes by wearing N95, 10% filter, at 2.5 hours protection if it's not fitted. If it's fitted 1%, I get 25 hours. The point I'm trying to make here is that face and fit are very important with an aerosol, with a virus is transmitted by something like smoke would be—in the sense if I were in a room and somebody who's smoking, if I could smell their smoke, then I could also be breathing their aerosol."
RELATED: Delta Symptoms Usually Appear Like This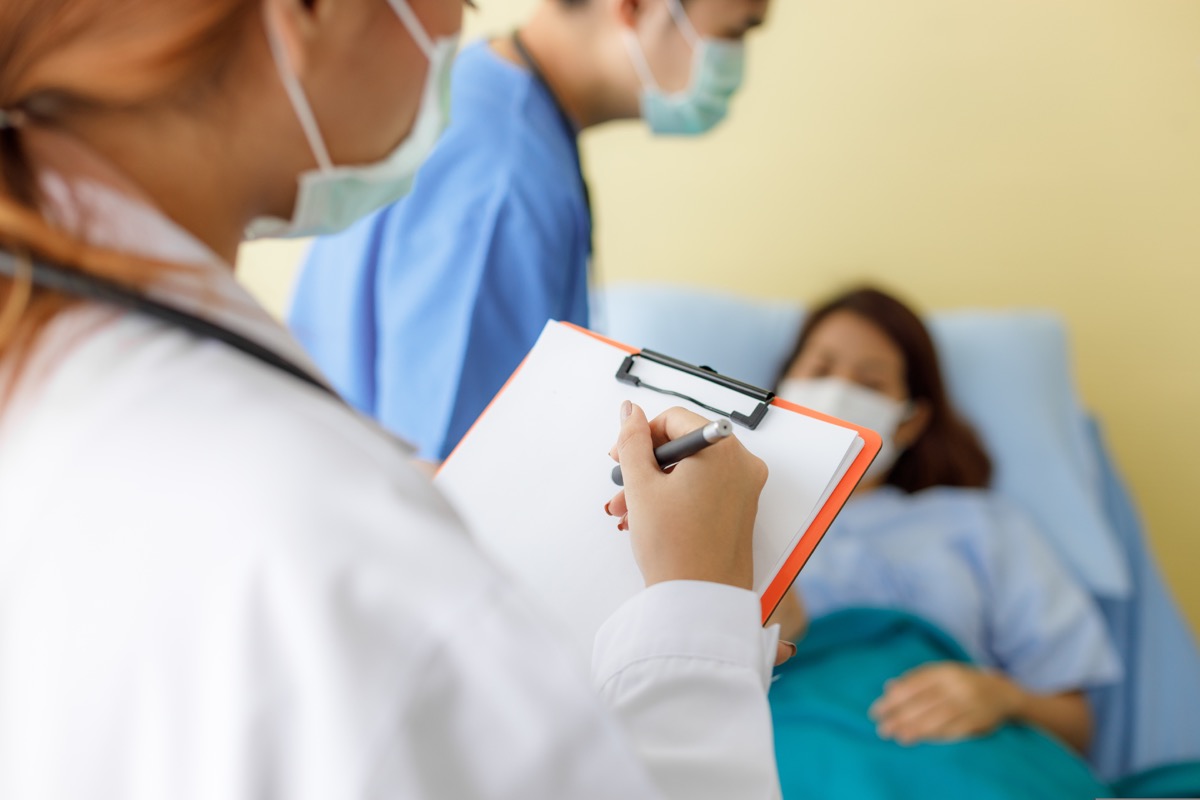 "Why is modeling important? Because we want to predict the future. Why do that? Because we're planning for medical care resources, we're planning for supply chain interruptions, decisions about mitigation strategies, public education, reduce risk, managing public expectations, and these are all important. How do we predict that future for the public models have now become the mainstay for such predictions? Well, the problem with this is, is the unknown, the virus, as I've said over and over again, we're riding this tiger. We're not driving it." The spread has little to do with us, "as humans were doing basically—vaccination surely does prevent the vast majority of cases from occurring. But in terms of the unvaccinated, this virus will be a sprint virus lasting for three to five weeks in a given area. And then for reasons it's unclear basically just ends. We've been through multiple surges where it's not that it burnt out all of a sudden after a population, we don't know why it stopped."
RELATED: The #1 Cause of Dementia, According to Science
"Ivermectin," says Osterholm, "is an anti-parasitic drug was not authorized at all. Ivermectin has taken on a life of its own often among those who are anti-vaccine. And in fact, the FDA in August put out a statement rapid increase in ivermectin prescriptions and reports of severe illnesses associated with the use of these products containing ivermectin to prevent or treat COVID-19….This is an anti-parasitic drug that can be used in humans in very limited situations, and more often than not used in animals. Overall, the reliable evidence available does not support the use of ivermectin for treatment or prevention of COVID outside of well-designed in randomized trials. In fact, one of the studies that received such attention and actually was a major influence on meta-analysis combining of different studies called with results because it was so large was a study that was actually shown in the end to be fabricated. And that has now been withdrawn from the medical literature, but it continues to be used."
RELATED: I'm a Doctor and Warn You Know This Before Taking Ibuprofen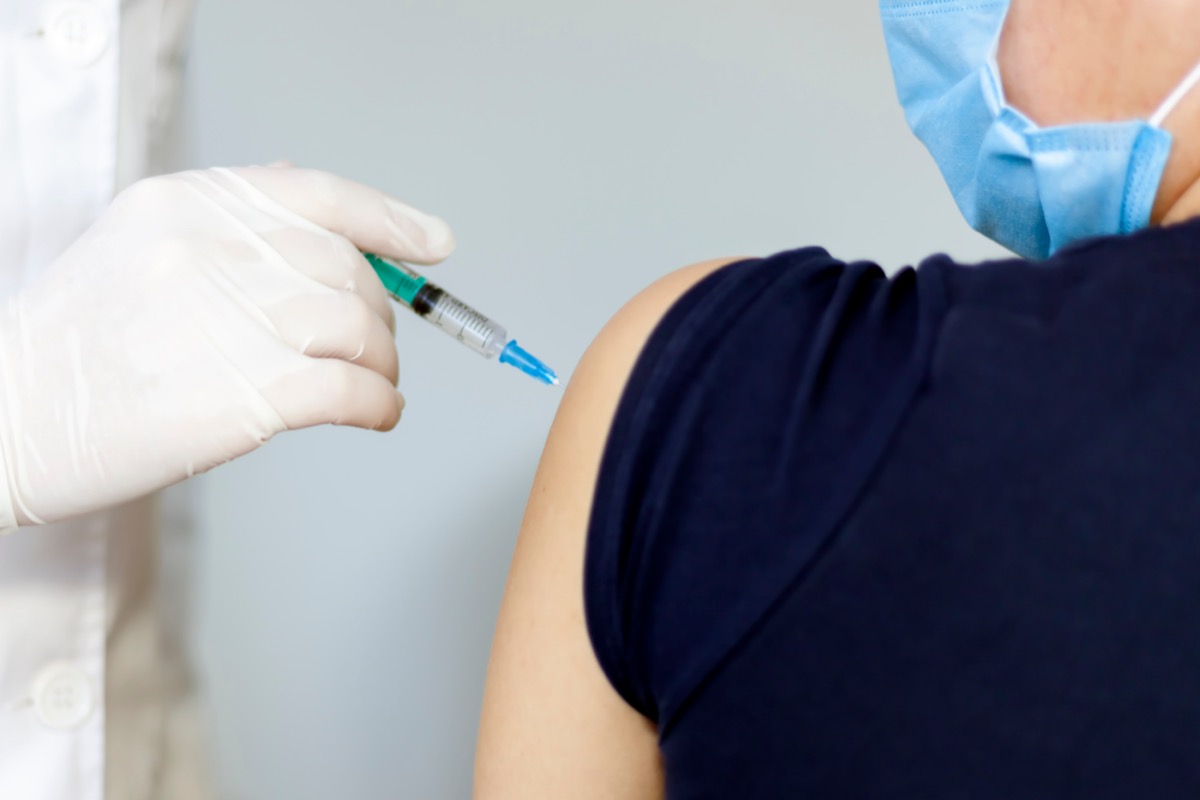 Follow the public health fundamentals and help end this pandemic, no matter where you live—get vaccinated ASAP; if you live in an area with low vaccination rates, wear an N95 face mask, don't travel, social distance, avoid large crowds, don't go indoors with people you're not sheltering with (especially in bars), practice good hand hygiene, and to protect your life and the lives of others, don't visit any of these 35 Places You're Most Likely to Catch COVID.
Source link