Health
Virus Expert Warns These 6 States Will Have Next Surge — Eat This Not That
The COVID surge is in full force. "We're still seeing an average of 1,300 Americans die from the virus each day while a growing number of these cases are Omicron," said Dr. Michael Osterholm, Director of the Center for Infectious Disease Research and Policy at the University of Minnesota, on his podcast this week. "It will be a national viral blizzard for the next, what I believe to be two to eight weeks," predicted Osterholm. "I hope I'm wrong. Oh my God, I hope I'm wrong. But the speed and relative ease that characterize Omicron's ability to transmit is simply remarkable. I don't know how else to describe it. In my 46 year career, I've never seen anything quite like this." Omicron has been spotted in every US state. But which states did Osterholm say he was concerned about? Read on—and to ensure your health and the health of others, don't miss these Sure Signs You've Already Had COVID.
"I am not aware of any other respiratory pathogen that has ever performed like this on a geographic regional basis," said Osterholm, amazed. "However, by the time this most recent Delta surge really hit large parts of the Southwest Midwest and the Northeast, it had basically been two to three months since things started cooling off in the south. So as bad as Delta has been—and make no mistake about it, it has been bad—the overall national numbers have really been driven by a rolling subset of states in different regions of the country, experiencing their Delta surges at different times over the span of basically six months." Now, with Omicron, "I worry that we're about to encounter a more uniform national situation where we'll see a rapid and dramatic growth and activity across large portions of the U.S. occurring in a span of weeks, instead of several months." Keep reading to see which states he mentioned.
RELATED: Omicron Symptoms Usually Appear Like This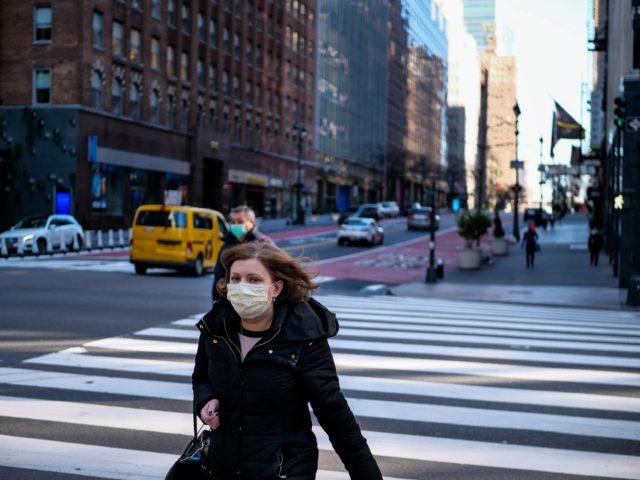 "A vast majority of the hospitalizations and deaths are the baselines driven by Delta hotspots," said Dr. Osterholm, "primarily those states in the Upper Midwest and the Northeast. Well, now we're seeing Omicron's impact in places like New York City, where cases have risen by 277% in the past two weeks, propelling the state to record high levels. What will this mean for healthcare systems in New York? Remember upstate New York has already been struggling with the Delta surge."
"What will happen in places like Rhode Island, which leads the country in cases per capita, despite having one of the highest vaccination rates in the US with 75% of its entire population fully vaccinated? Recently, a group of emergency doctors in the state already warned that their healthcare systems are currently collapsing," said Osterholm. "Most indoor establishments in Rhode Island will now require masks or proof of vaccination as the state tries to curb a spike in COVID-19 cases," reports WPRI. "Last week, Gov. Dan McKee laid out new policies on masking, vaccination and hospital staffing that he says will help relieve pressure on the state's health care system while preventing economic disruptions to small businesses." "We want to let people know that business is going to continue and that we encourage people to frequent our local businesses but be safe about it," McKee said.
RELATED: This Makes You "Most Likely" to Die of COVID, Say Experts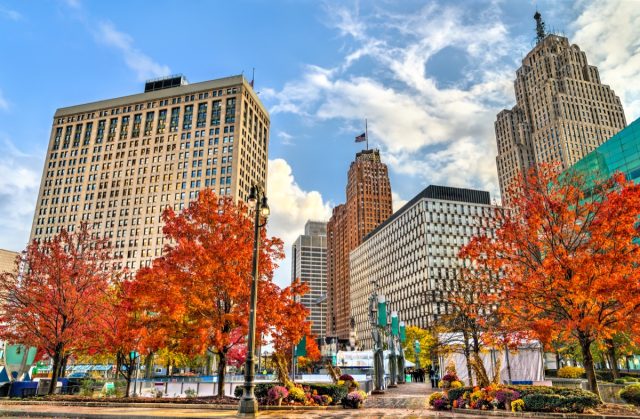 "Even in the Midwest: When we see a resurgence in Michigan and Minnesota, our healthcare systems are still in disarray from Delta," says Osterholm. "A statewide goal to have 1 million more Michiganders receive the COVID-19 booster vaccine by Jan. 31 was announced Tuesday by Gov. Gretchen Whitmer," reports WWMT. "Federal health officials said the omicron variant accounts for more than 70% of new COVID-19 cases, leading to West Michigan hospitals being stretched thin, again. Whitmer warned that Michigan was in for a tough four to six weeks as the variant spreads rapidly." "The longer this virus lasts, the more it spreads and the more it mutates," she said.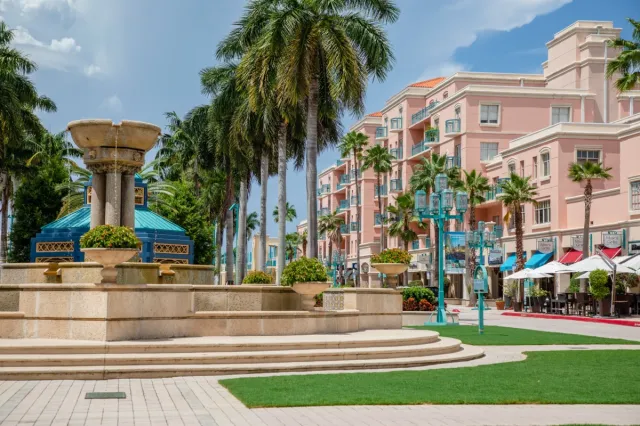 "And finally they're the signs of upticks in the South with Florida reporting of 300% increase in cases over the past two weeks and Georgia, a hundred percent increase. I worry desperately about what the next month or two could mean for our country's healthcare systems. In many states, they're already broken," said Dr. Osterholm.
RELATED: Things to Never Do After Age 40, Say Health Experts
"Omicron's ability to transmit is frankly stunning. Remember it was less than one month to go when the news of the variant first broke, of course, it had emerged and been circulated in weeks leading up to that announcement. But this is clearly the fastest displacement we've seen up to this point in the pandemic as relates to variants of concern," said Dr. Osterholm. "In mid-November, South Africa was reporting less than 300 cases a day, one month later, daily cases surpassed 23,000 cases a day, making a new all time high for the country. Then there's the UK, which first documented the variant on November 27. And while we don't know if those first documented cases were merely the tip of a much larger iceberg, that it existed there for at least some time period, it certainly didn't take long for Omicron to really make itself known, doubling in frequency every two to three days. It claimed the title as the dominant variant in London early last week. And now Omicron, it's the dominant variant in the US."
RELATED: Warning Signs You Have "Too Much Fat," Say Experts
Get boosted to protect yourself most. "If you needed any more motivation to get your third dose, this should be it." So follow the public health fundamentals and help end this pandemic, no matter where you live—get vaccinated or boosted ASAP; if you live in an area with low vaccination rates, wear an N95 face mask, don't travel, social distance, avoid large crowds, don't go indoors with people you're not sheltering with (especially in bars), practice good hand hygiene, and to protect your life and the lives of others, don't visit any of these 35 Places You're Most Likely to Catch COVID.
Source link