MLB
Vladimir Guerrero's top career moments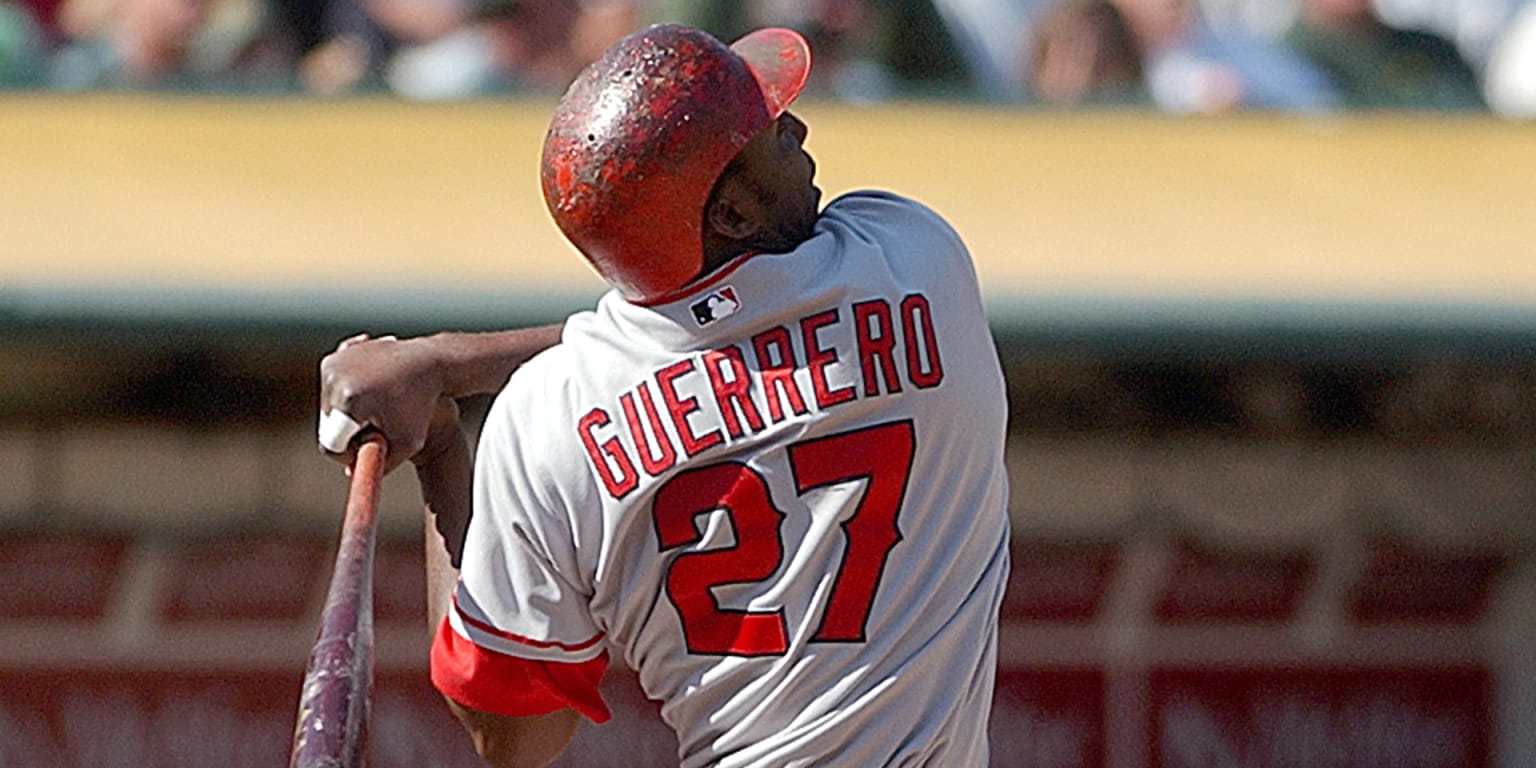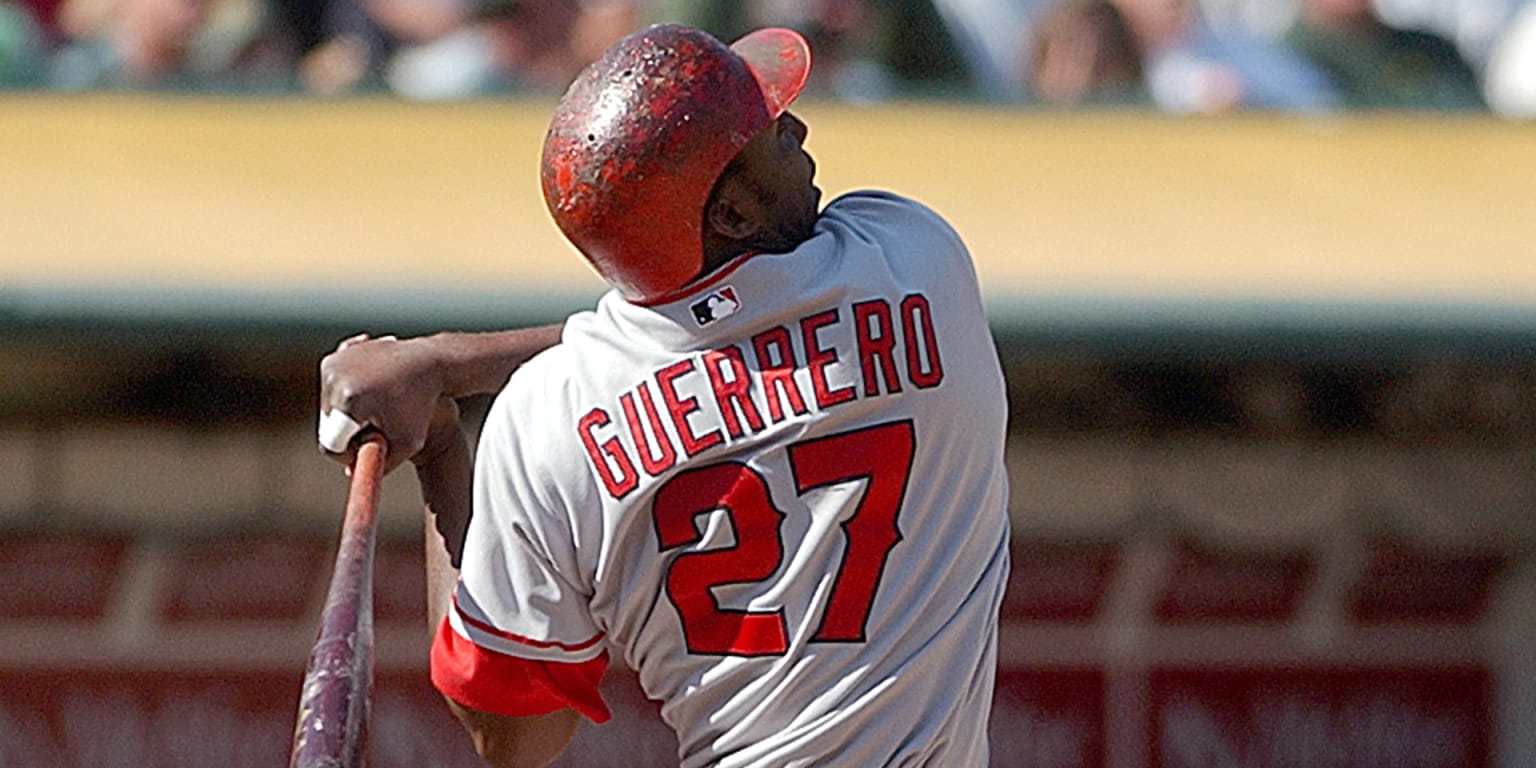 If a pitcher rolled a baseball toward Vladimir Guerrero as he stood in the batter's box, he'd find a way to drive it into the gap.
Guerrero established himself as one of the game's finest bad-ball hitters ever during 16 seasons with the Expos, Angels, White Sox and Orioles. He ranked among the top 10 in his league in batting eight times while capturing seven Silver Slugger Awards. The lithe outfielder, who also possessed a formidable throwing arm, was the third Dominican to be enshrined in the Hall of Fame. Fittingly, he was the first hitter in that group, following right-handers Juan Marichal and Pedro Martinez.
As Guerrero celebrates his 47th birthday on Wednesday, here's a look at his top 10 moments and accomplishments:
1) An Angel in baseball heaven
1996-2011
Guerrero performed slightly better for eight years as a member of the Expos (.323/.390/.588, 148 OPS+) than he did for six years with the Angels (.319/.381/.546, 141 OPS+). But he opted to enter Cooperstown with the Angels logo on the cap on his bust, citing the faith that owner Arte Moreno displayed "when he invested in me," with a five-year deal before the 2004 season.
2) Like father …
2019-present
Guerrero's son, Vladimir Jr., broke into the Majors with the Blue Jays in 2019 after establishing himself as one of the game's most hyped prospects in years. The younger Guerrero put together two solid seasons to begin his career, then engineered a massive breakout in 2021. That made the Guerreros only the second father-son duo to both have a 40-homer season (joining the Fielders), as well as the only duo to both log a top-two finish in MVP voting.
Guerrero barely missed election to the Hall of Fame in 2017, the first year he was eligible. He fell 15 votes short of the 332 needed to gain the minimum of 75 percent approval from the electorate. The next year, however, Guerrero stormed through the gates of Cooperstown, gaining 92.9 percent of the vote. He was named on 392 ballots, far exceeding the 317 necessary.
Given Guerrero's prodigious talents, he was bound to win an MVP Award at some juncture. That occurred in his first season with the Angels, when he batted .337 with 39 homers and 126 RBIs. Guerrero led the AL in runs (124) and total bases (366), helping him claim 21 of 28 first-place votes in the MVP balloting.
5) Finishing off Sox, sweep
Oct. 11, 2009
Guerrero recorded what might have been the biggest hit of his career in the ninth inning of Game 3 in this AL Division Series against the Red Sox. Guerrero drilled a two-run single off Boston relief ace Jonathan Papelbon to conclude a three-run ninth-inning rally that lifted the Angels to a 7-6 victory and completed a three-game series sweep.
6) A month of hits
July 27-Aug. 27, 1999
Guerrero sustained a 31-game hitting streak, the longest in the Major Leagues in 12 years. The Reds finally cooled Guerrero off by holding him hitless in two at-bats with an intentional walk. Guerrero finished that season with a personal-best 131 RBIs.
7) Distinguished dozen
Sept. 2, 2005
Facing Seattle's Jamie Moyer, Guerrero became the 12th player to reach 300 home runs by age 30. The others at the time: Hank Aaron, Jimmie Foxx, Mickey Mantle, Eddie Mathews, Harmon Killebrew, Mel Ott, Frank Robinson, Alex Rodriguez, Ken Griffey Jr., Juan González and Andruw Jones.
8) What a show-off
July 7, 2001
Guerrero demonstrated the accuracy, power and potential of his throwing arm. In the fifth inning of an Interleague game at Toronto, Blue Jays catcher Alberto Castillo attempted to score on Shannon Stewart's base hit to deep right. Castillo apparently thought he could score easily, but Guerrero played the carom perfectly and unleashed a throw that reached Montreal catcher Michael Barrett on the fly. The ball, which traveled an estimated 300 feet, was awaiting Castillo as Barrett prepared to make the tag.
9) Barely missing exclusive club
2001-02
Guerrero reached baseball's exclusive "30-30" club in back-to-back seasons, but that's not the story. The compelling aspect of the story was how close he came to reaching the 40-40 plateau each year. Guerrero had 34 home runs and 37 stolen bases in 2001, then totaled 39 homers and 40 thefts in 2002. The 40-40 club consists solely of Jose Canseco (1988), Barry Bonds (1996), Alex Rodriguez (1998) and Alfonso Soriano (2002).
10) Playing hurt
Sept. 14, 2003
A back injury limited Guerrero to 112 games in 2003. Whenever he could manage to play, however, he performed up to his usual standards. On this date, he hit for the cycle in a 7-3 victory over the Mets.
Source link