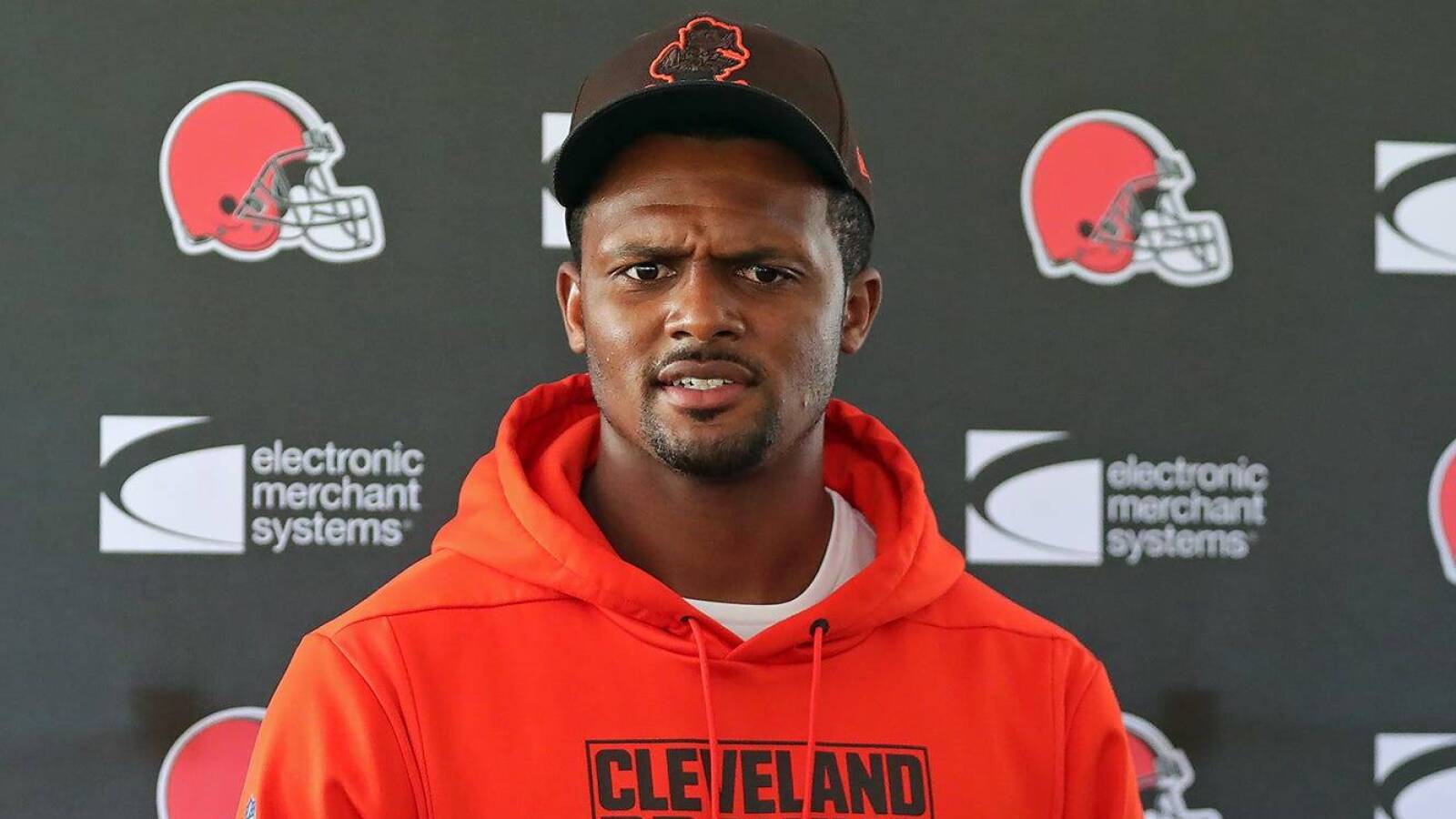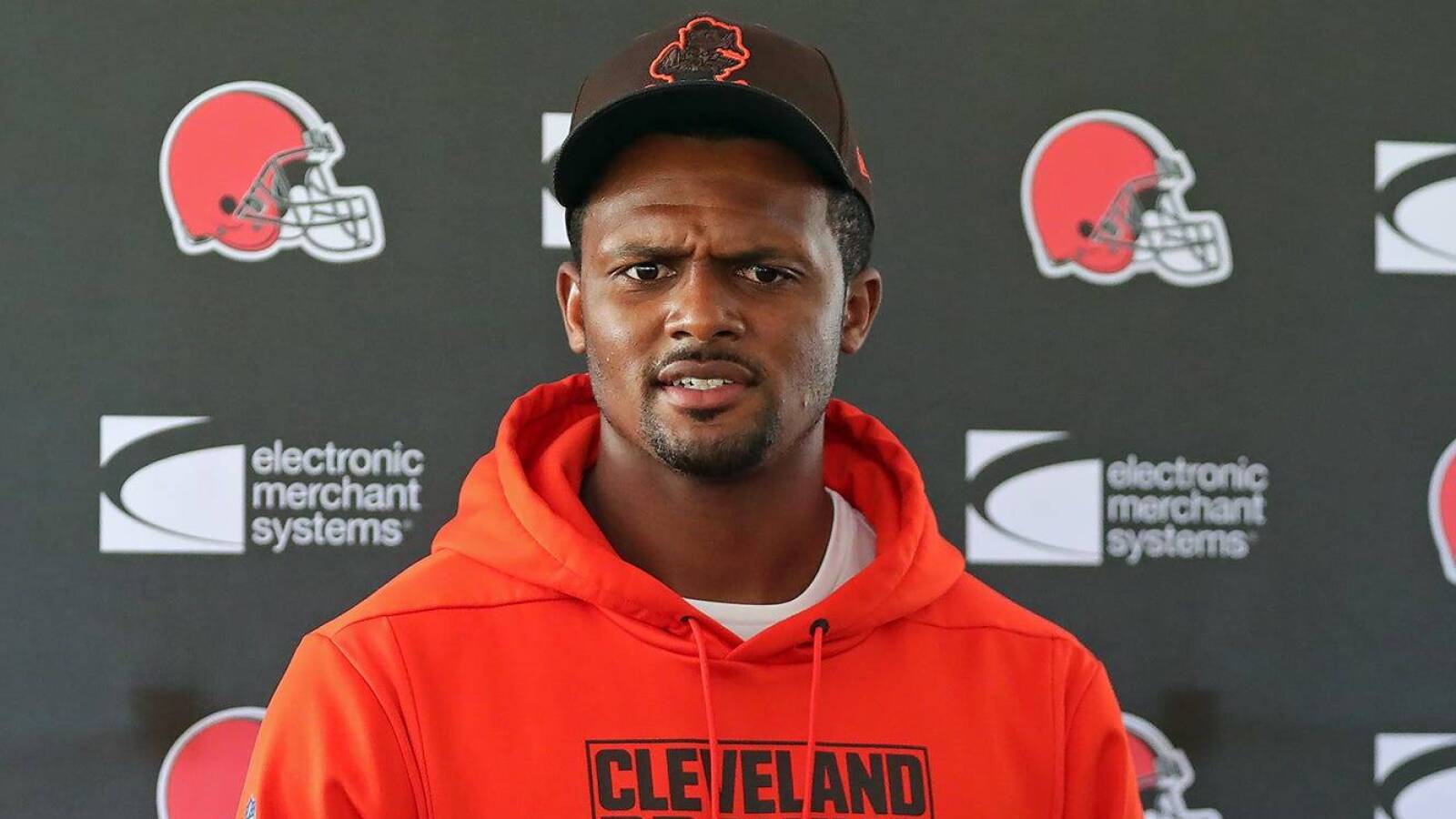 Cleveland Browns quarterback Deshaun Watson embraced a "stick to football" mentality while speaking with reporters on Thursday. 
"I understand that you guys have a lot of questions," Watson remarked, according to Jake Trotter of ESPN. "But with my legal team and my clinical team, there's only football questions I can really address at this time."
As Mike Florio of Pro Football Talk pointed out, this was the first time Watson addressed media members since shortly after it was learned in August that he agreed to an 11-game suspension related to allegations of sexual misconduct during massage sessions per the terms of a settlement between the NFL and NFL Players Association. Watson has never been charged with a crime regarding the accusations and has repeatedly denied any wrongdoing, while his legal team has settled 23 lawsuits filed against him. 
Two civil lawsuits, including one filed just last month, remain active. Two Texas grand juries declined to indict him. 
"I was just trying whatever I could do to play football in 2022," Watson said about accepting the 11-game ban. "Most of the settlement stuff with the NFL was mostly my agency and legal team. I had no control. My main focus was doing everything I needed to do to play this year."
Waston was officially reinstated on Monday. 
Attorney Tony Buzbee has told The Athletic and the Associated Press that he and "about 10" of his clients who accused Watson of sexual misconduct plan to attend Sunday's game between the 4-7 Browns and 1-9-1 Houston Texans. Watson originally played for the Texans from 2017 through January 2021 but didn't feature for the club last season following a trade request. Cleveland acquired him from Houston this past March, roughly five months before his suspension was announced. 
"Like I said, I'm focusing on just being the starting quarterback and executing the game plan," Watson said about the hostile atmosphere he's likely to encounter at Houston's NRG Stadium. "That's my main focus."
The Browns are 13th in the conference standings but remain alive in the playoff race with six games left on their schedule.