Movies
What If…? Who Replaces Robert Downey Jr As Iron Man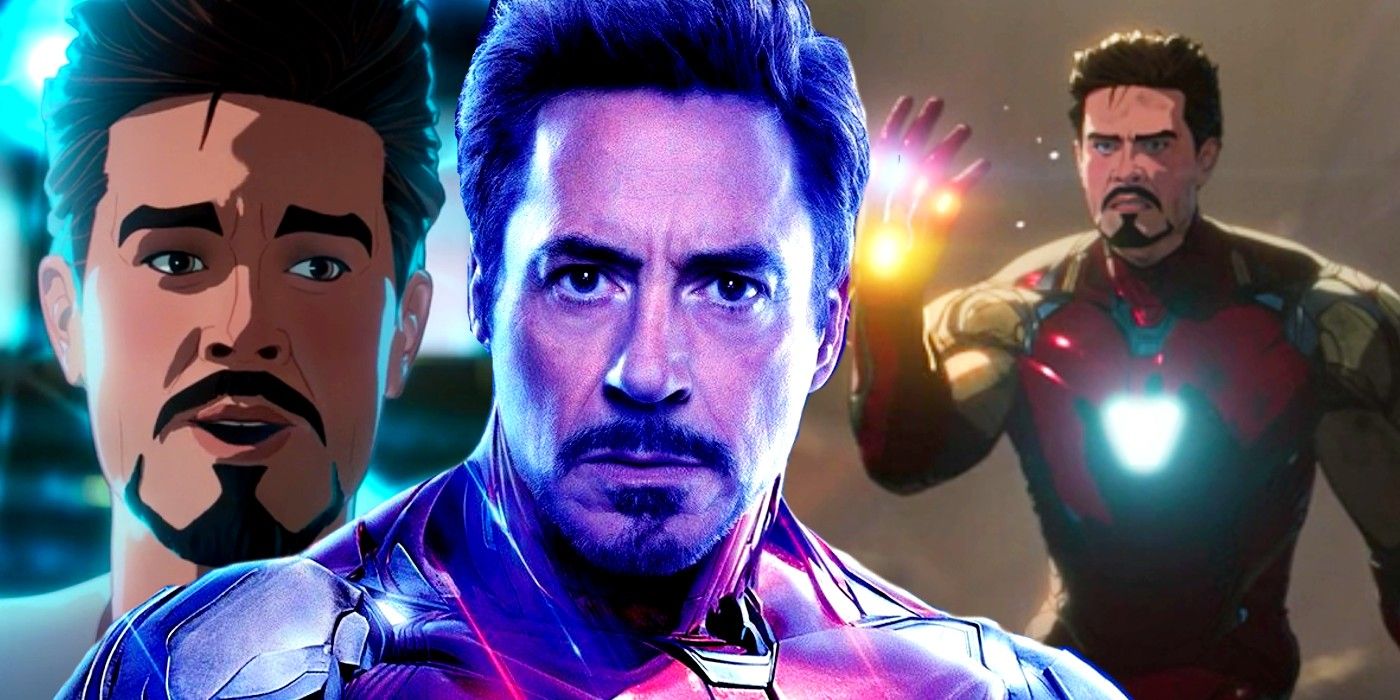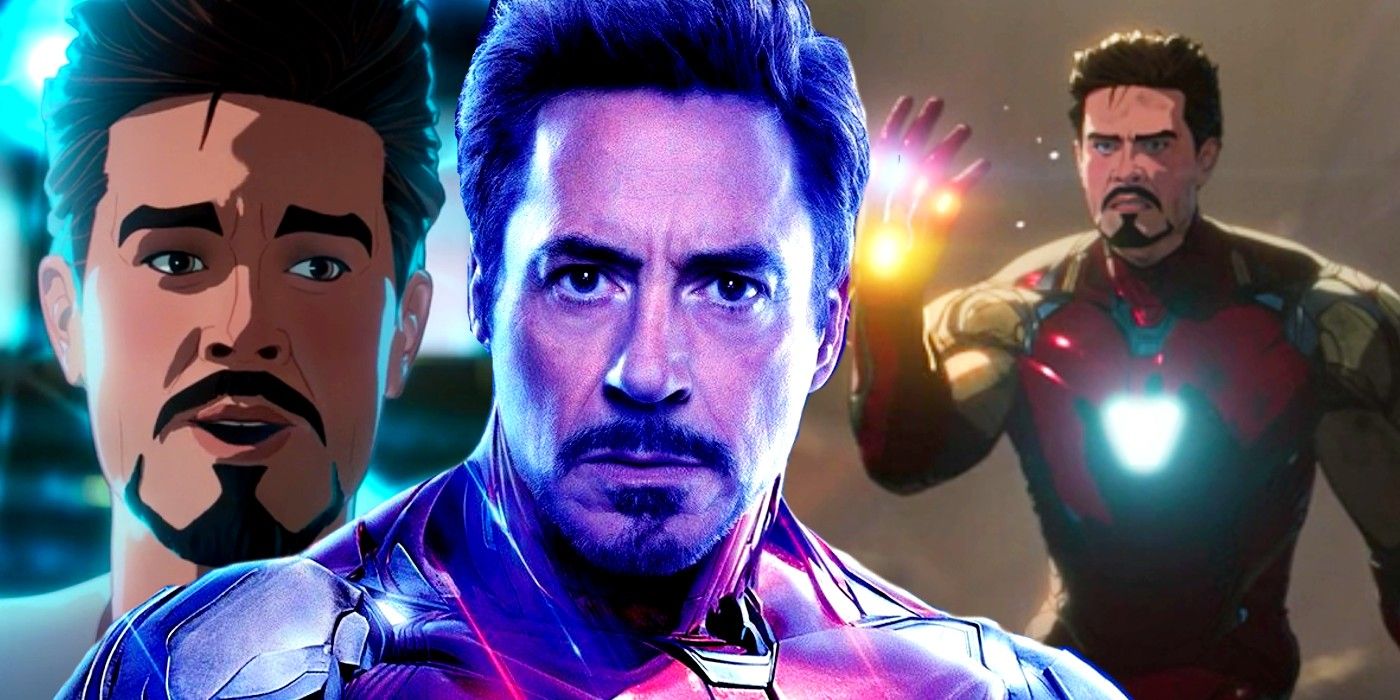 Robert Downey Jr. doesn't voice Iron Man in What If…? Here's who plays Tony Stark and why Marvel Studios made a good substitution choice.
Warning: SPOILERS for Marvel's What If…? Episode 6.
Tony Stark once more appears in Marvel's What If…? episode 6 but Robert Downey Jr. doesn't voice the MCU's former Iron Man. What If…? episode 6 returns to Phase 1 of the Marvel Cinematic Universe, but in this alt-reality, Stark was never kidnapped by the Ten Rings in Afghanistan and thus the Avengers were never formed, all thanks to Eric Killmonger's intervention.
Despite Tony Stark being the first superhero fans met in the MCU, What If…? has killed him off three times, despite his Endgame fate still looming large in the memories of most MCU fans. This episode offered confirmation that his path would have always led to him attempting to use his skills as a protective instinct, but his creation of the gundam army is wildly different to his haunted fears leading to the Iron Legion and Ultron. There's more of a sense of revenge behind his motivation to become a "hero" this time out, and Killmonger exploits that to make his move on Wakanda, killing Stark when he gets in the way.
Related: What If…? Episode 3 Cast Guide: Every New & Returning MCU Character
In Marvel's What If…? episodes 3 and 6, veteran voice actor Mick Wingert replaced Robert Downey Jr. as the voice of Tony Stark. Wingert is a qualified substitute as he has played Iron Man numerous times in Marvel Animation movies and TV series like Avengers Assemble, Spider-Man, LEGO Marvel Super Heroes, and Marvel Rising: Heart of Iron. Ever since Robert Downey Jr.'s performance as Tony Stark made the armored Avenger globally popular, Marvel has endeavored to have Iron Man's animated counterpart sound like Downey. And after a smaller role in What If…? episode 3, Wingert skillfully replicated Downey's voice and cadence as Tony Stark in episode 6 to a far more notable degree.
Marvel Studios reportedly invited all of the MCU's principal actors to return in What If…? but Downey was one of a number of high-profile names who didn't reprise their iconic roles, along with Chris Evans as Captain America, Brie Larson as Captain Marvel, and Dave Bautista as Drax the Destroyer. Marvel cited scheduling conflicts as the reason why, but in Downey's case, it's also possible that since his lucrative deal with Marvel Studios expired after Avengers: Endgame, the actor was satisfied with his work as Iron Man and he was willing to put the character behind him after a decade at the center of the MCU.
It's also possible, of course, that Tony Stark's role in What If…? is also too slight to be worth the cost and time to bring Robert Downey Jr. back for the project. It's not clear if any more future episodes of What If…? will center on Iron Man, but since Mick Wingert is an able replacement who sounds like the Tony Stark fans know, it was a worthwhile substitution for Marvel to make.
Iron Man has also been one of the most well-explored characters in the MCU and, by now, fans know every important detail about Tony Stark. Therefore, it's possible that Iron Man will continue to be an ancillary character in What If…? and the animated series will explore different characters and alternate timelines that only require background appearances by Tony Stark. In that case, it would make sense if Mick Wingert continues to play Iron Man in Marvel's What If…? in place of Robert Downey Jr.
Next: The MCU's New Captain America Timeline Plot Hole Explained
Marvel's What If…? streams Wednesdays on Disney+.
Eternals (2021)Release date: Nov 05, 2021
Spider-Man: No Way Home (2021)Release date: Dec 17, 2021
Doctor Strange in the Multiverse of Madness (2022)Release date: Mar 25, 2022
Thor: Love and Thunder (2022)Release date: May 06, 2022
Black Panther: Wakanda Forever/Black Panther 2 (2022)Release date: Jul 08, 2022
The Marvels/Captain Marvel 2 (2022)Release date: Nov 11, 2022
Ant-Man and the Wasp: Quantumania (2023)Release date: Feb 17, 2023
Guardians of the Galaxy Vol. 3 (2023)Release date: May 05, 2023
Hawkeye Star Hailee Steinfeld Shares BTS Image of Kate Bishop
About The Author