Movies
Where to Watch Ticket to Paradise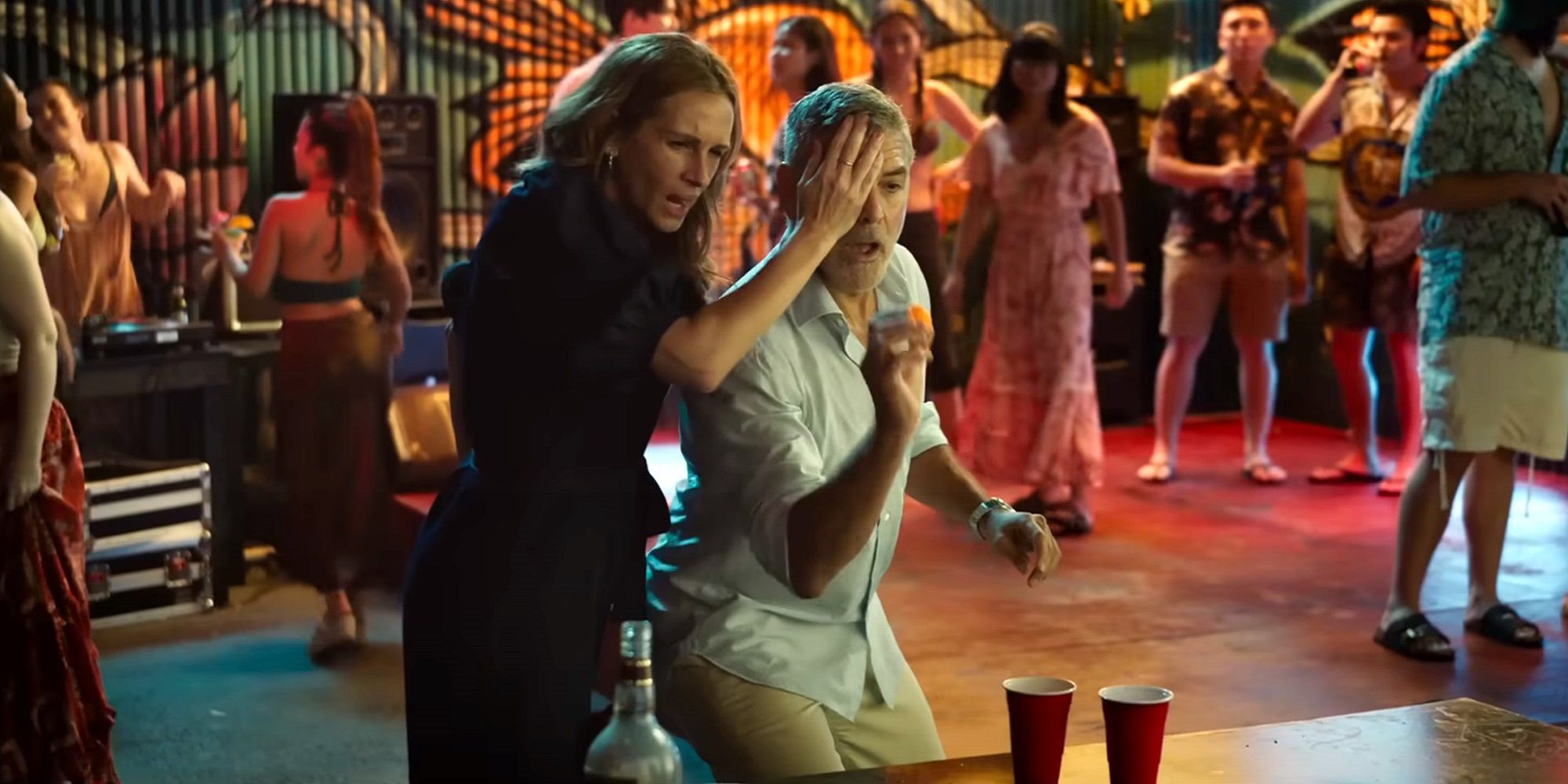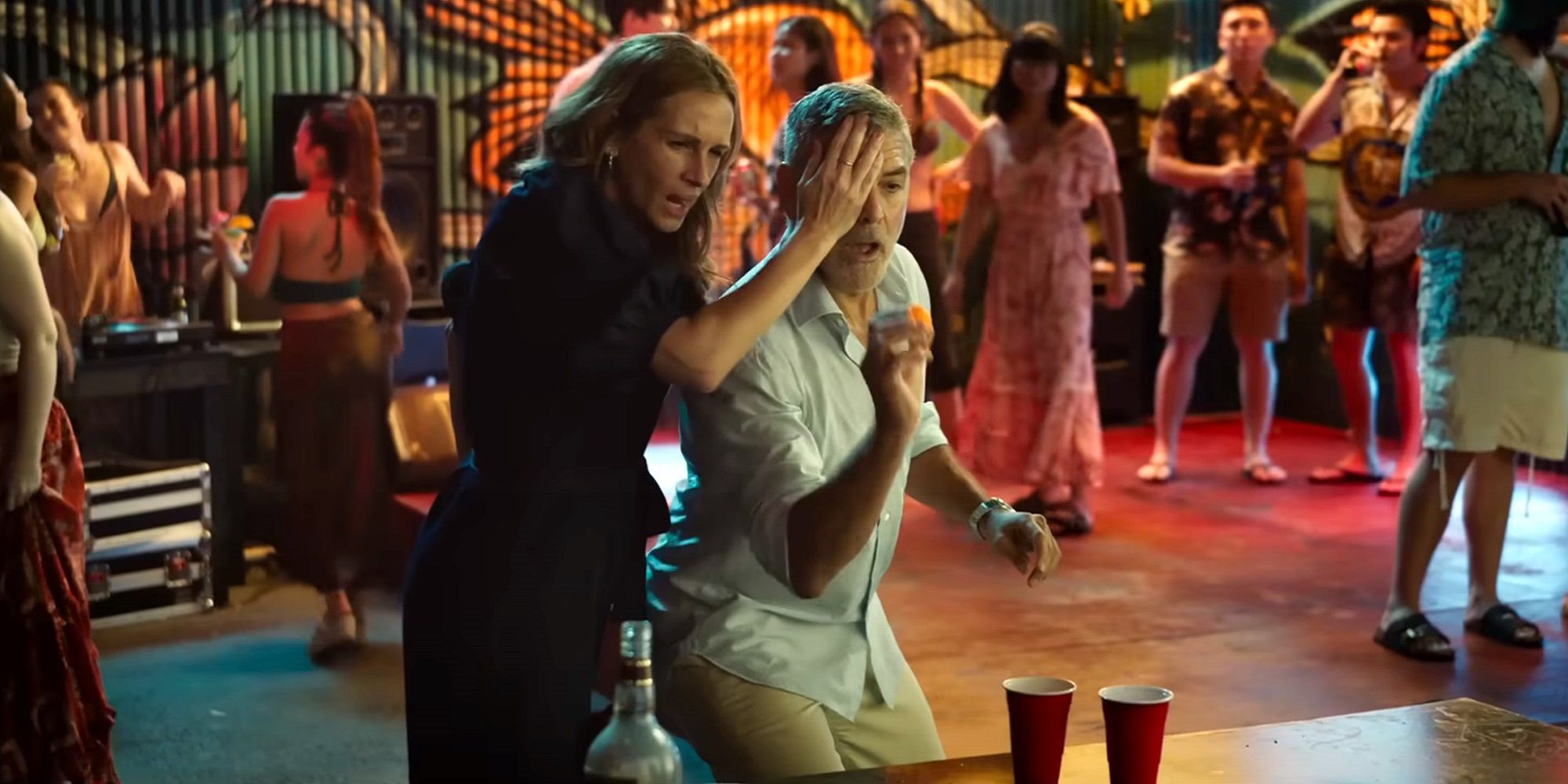 "If you like piña coladas and getting caught in the rain, and the feel of the ocean, and the taste of champagne," then we've found your perfect movie match in Ticket to Paradise. Not only does this rom-com romp offer the perfect romantic getaway to a flower-filled tropical paradise in scenic Bali, but it also stars the original queen of romantic comedy, Julia Roberts herself. Not only that, but the beach bonfire sparks fly when the Pretty Woman star pairs with silver fox of the silver screen George Clooney.
The 2022 film Ticket to Paradise is your ticket to a date night at home, a girls' movie night, or the perfect way to pass some alone time with a bowl of popcorn and a glass of wine — or better yet, a beachy cocktail with an umbrella.
Watch Ticket to Paradise on Amazon Prime Video
A Movie Ticket to Paradise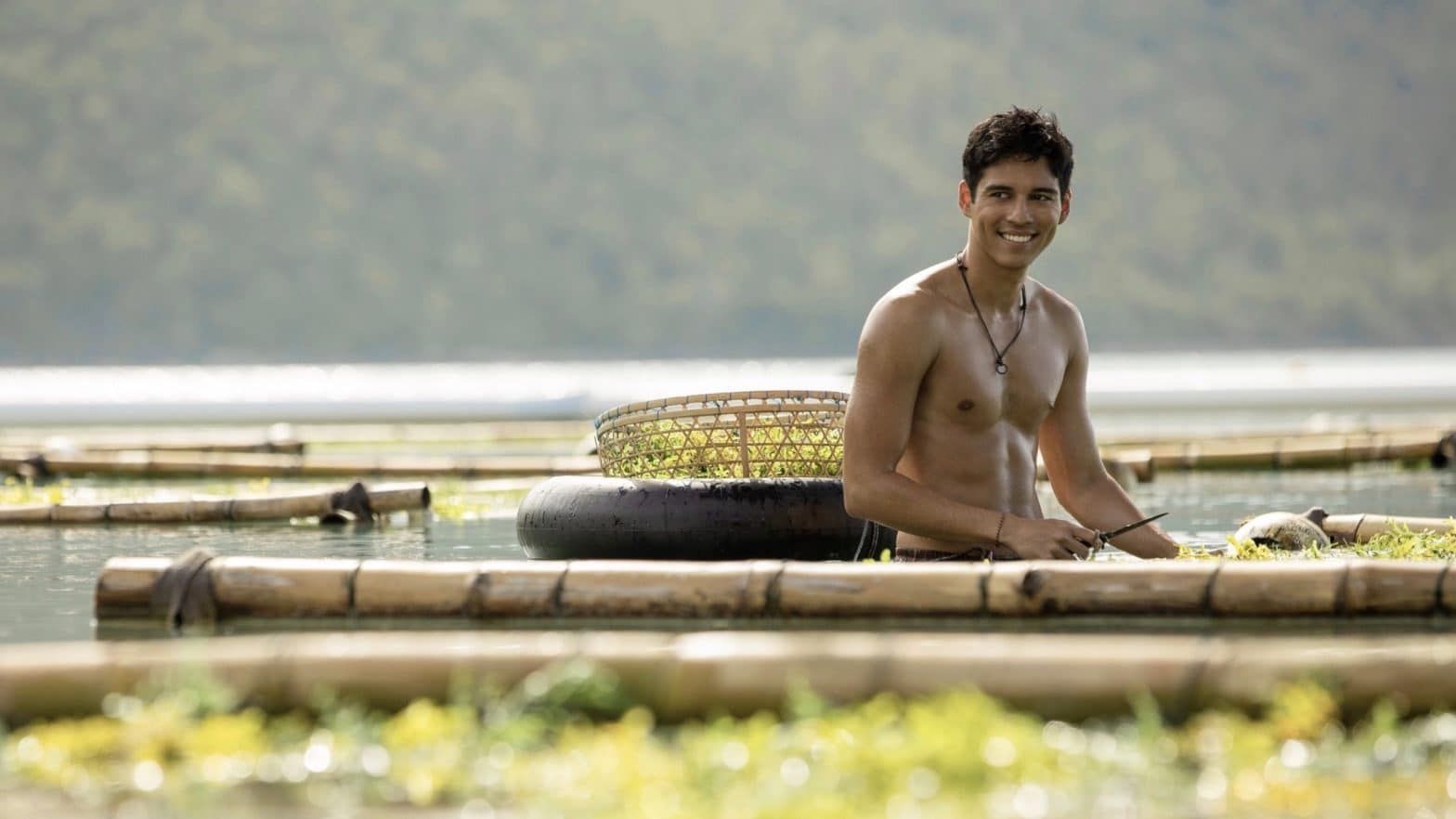 Any film that reunites screen legends, George Clooney and Julia Roberts — costars of Ocean's Eleven — is already a movie ticket to paradise in most movie fans' minds, but this beachy romantic comedy also centers around a younger pairing with costars, Kaitlyn Dever and Maxime Butler.
When divorced parents, Georgia and David Cotton reunite for their daughter Lily's law school graduation, the contentious pair trade more barbs than a fence on the Dutton's Yellowstone Ranch. Married for five years and then divorced for 20, the pair only tolerate each other's company for the fun of exchanging clever put-downs while mutually supporting their smart, successful daughter. But when Lily's post-college vacation trip to Bali with her partying best friend, Wren (Billie Lourd), goes awry, Georgia and David find themselves in first-class seats on the way to the island to rescue the one good thing that came out of their marriage — their daughter.
Lily hasn't been lost in the Indonesian jungle or kidnaped by modern pirates, instead, the Harvard graduate is giving up a position at a prestigious law firm to marry the young seaweed farmer she met while snorkeling off the coast of her island resort.
Find out if a summer romance becomes happily ever after, or if Lily's parents succeed in throwing cold water on the sizzling pair's plan to raise seaweed and island babies instead of returning to reality and a law career at home.
Banter, Barbs, and Beer Pong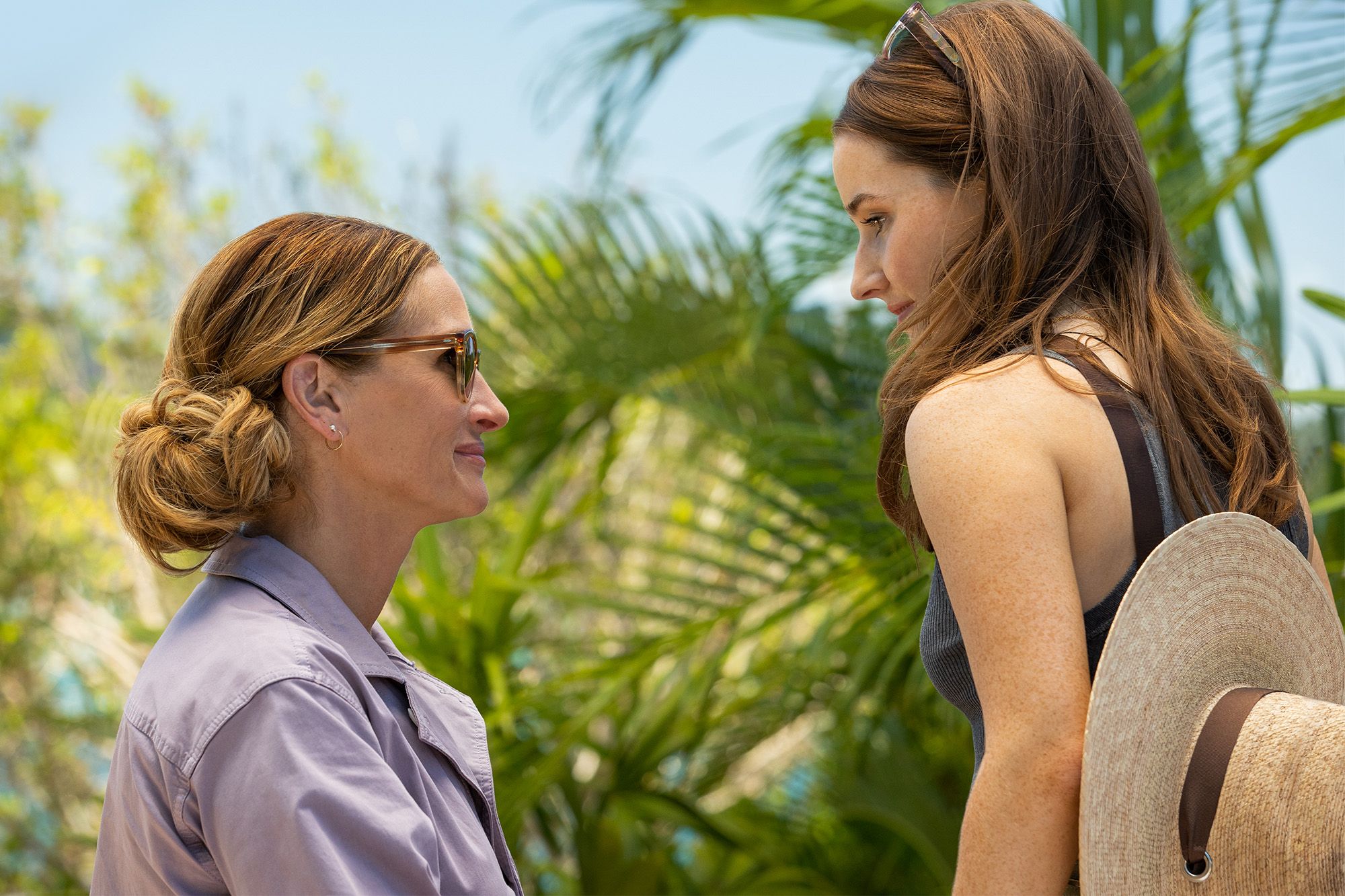 Ticket to Paradise writer-director, Ol Parker, admits that he wrote the romantic comedy with Julia Roberts and George Clooney in mind for the lead roles and wouldn't have followed through on making the film if they hadn't agreed to star as Georgia and Dave — a move he admitted was "high stakes." As most viewers agree, Parker says the dancing and beer-pong scene is the highlight of the movie, and its filming was the most fun he's had in the business.
The memorable scene shows Julia Roberts' character, Georgia, literally letting her hair down as she and Clooney dance wildly to '80s hit songs in the resort nightclub after playing beer-pong with a powerful island beverage. Much to the embarrassment of their daughter — who begs mom to stop — the pair get loose on the dance floor and wake up the next morning with hangovers and mixed-up underwear just as Georgia's much-younger boyfriend shows up at the resort to offer his support.
You can join the destination wedding of the decade when you learn how to watch Ticket to Paradise right at home.
Where to Watch Ticket to Paradise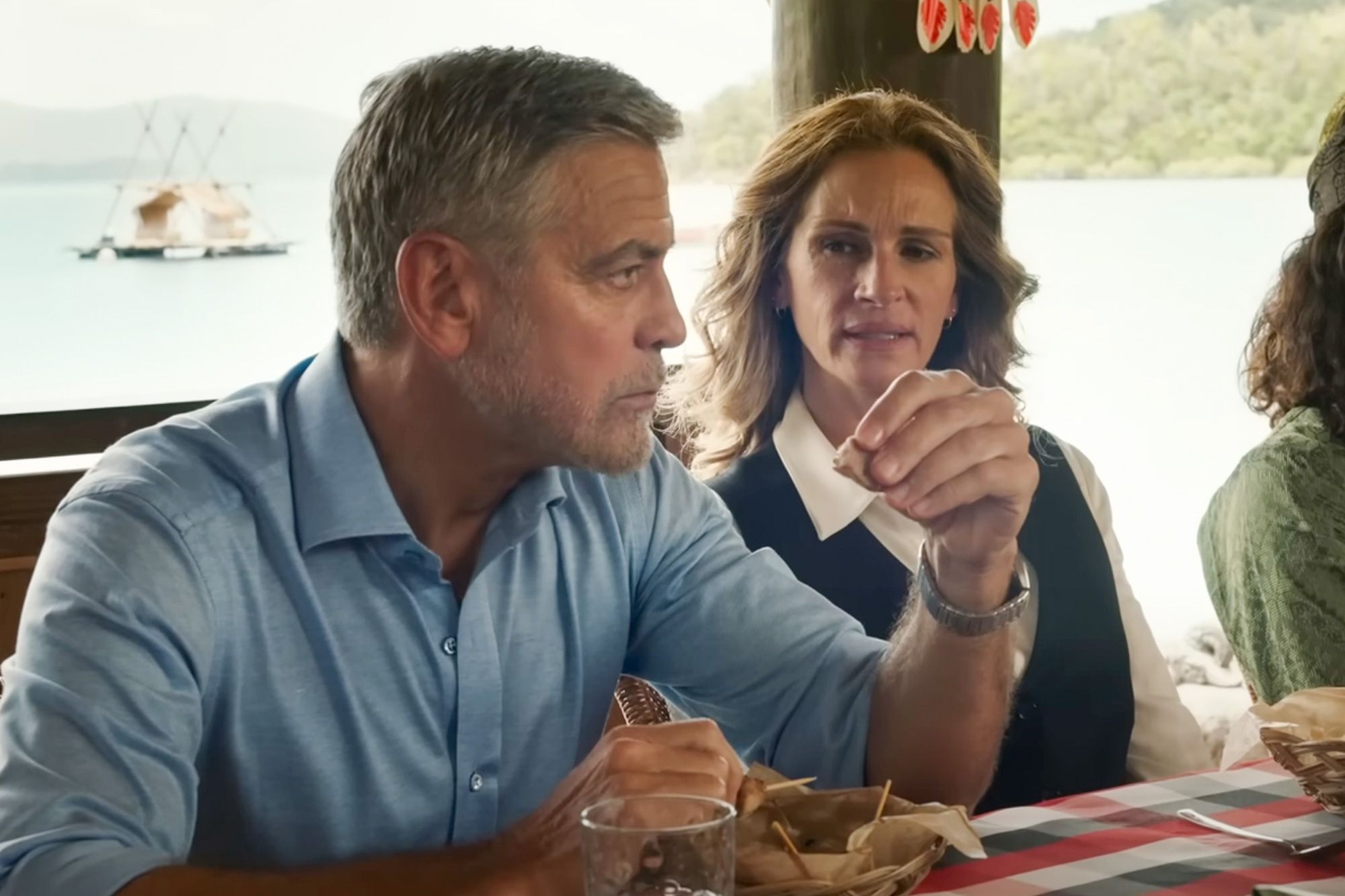 Not only does Ticket to Paradise show off the chemistry and acting chops of two Hollywood icons who've decided to embrace their age instead of lasering and injecting it away, but it also offers viewers a sweet look back at the beauty and power of young love with the fresh, romantic story between Lily and Bali-native seaweed farmer, the wise-beyond-his-years, Gede. Gede's large family warmly welcomes Lily while her own parents set out to secretly sabotage the pair before their island wedding.
Find out how trying to tear a young couple apart brings a middle-aged couple back together when you stream Ticket to Paradise on Amazon Prime Video right now. It's the perfect winter getaway, right at home.
Source link