Movies
Where You Can Watch Ratcatcher's Daniela Melchior Next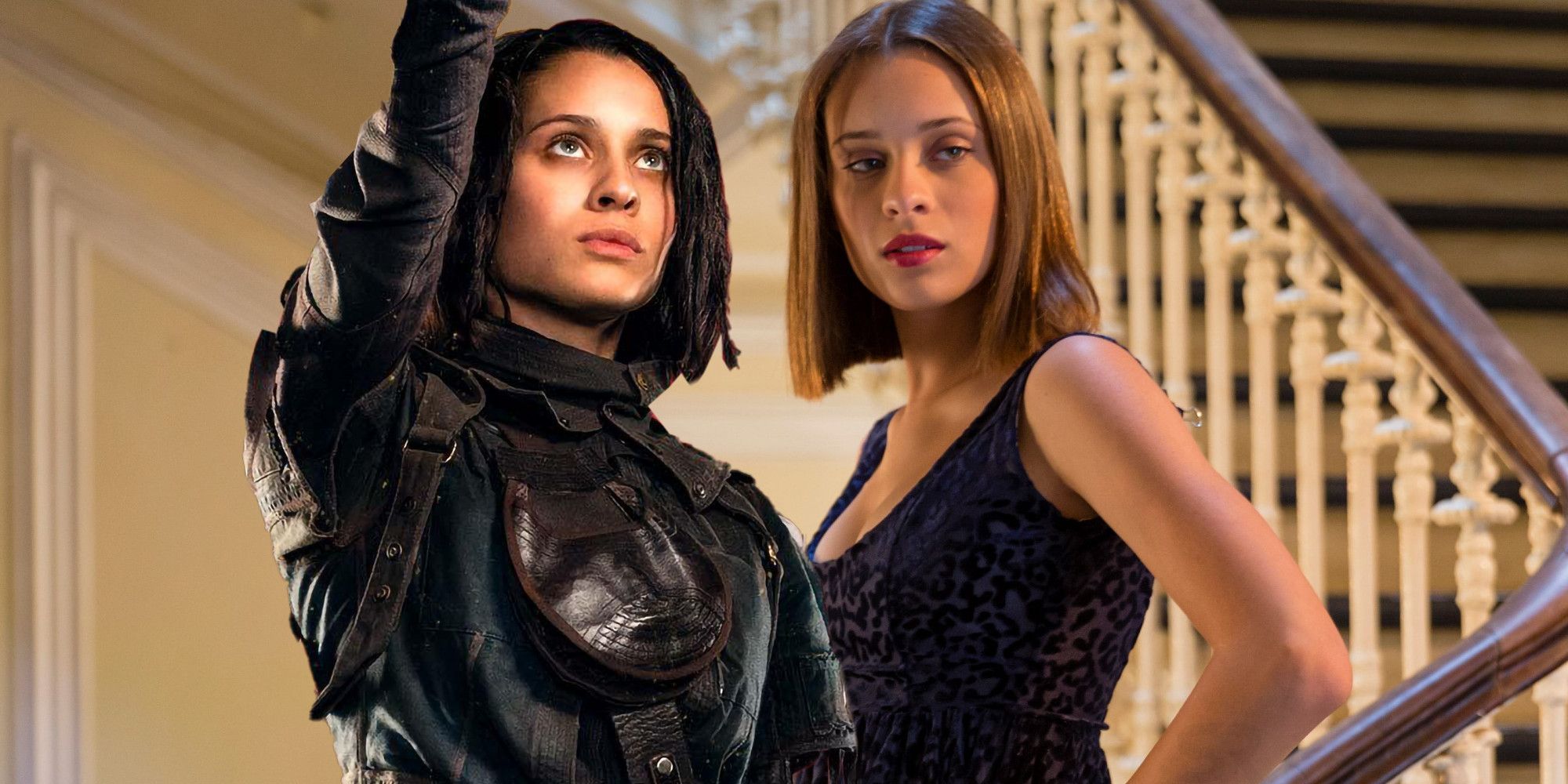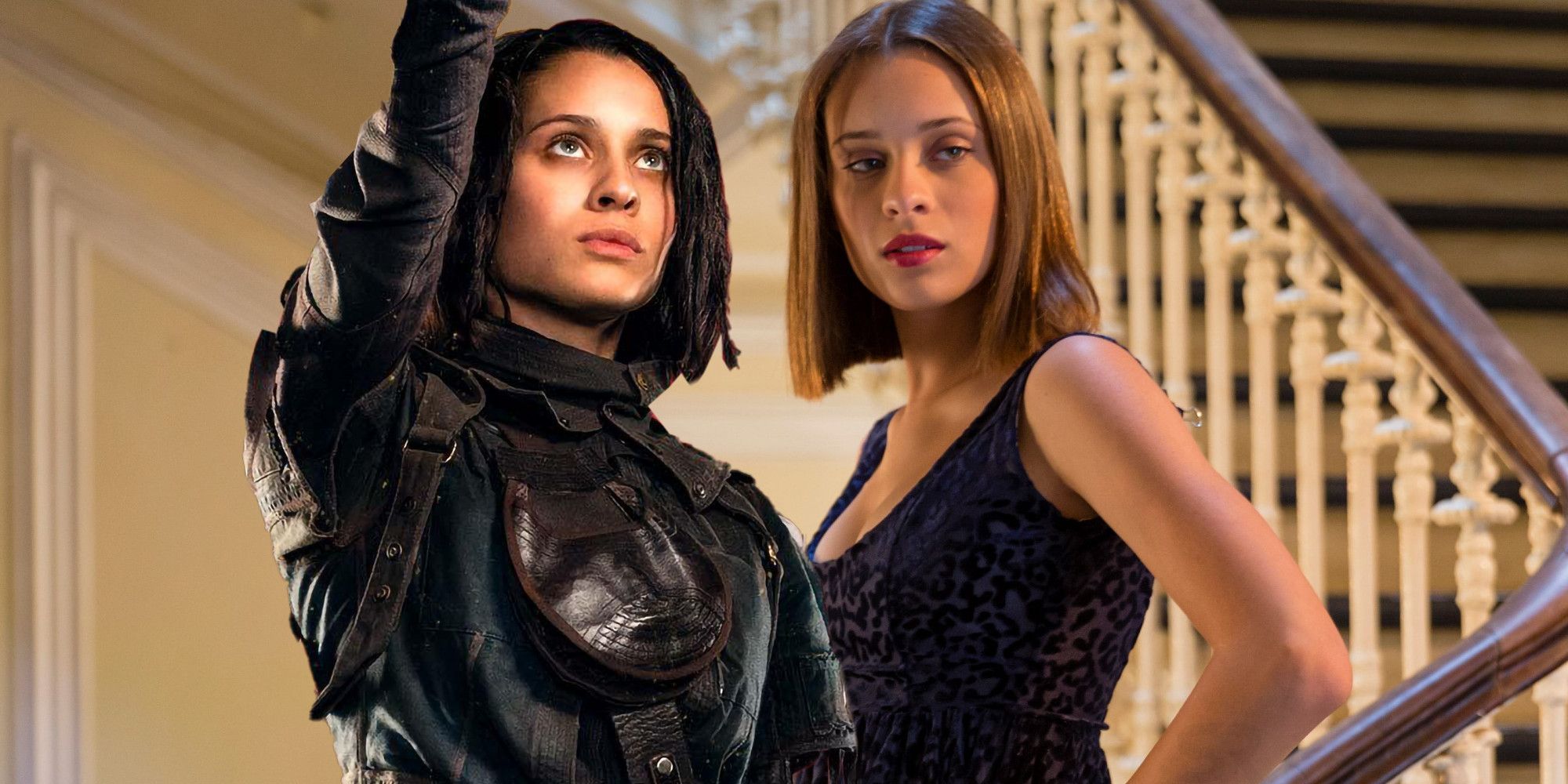 Daniela Melchior's Ratcatcher 2 is a breakout character of James Gunn's The Suicide Squad. Here's what we know of the Portuguese actress's future.
Warning: Contains SPOILERS for The Suicide Squad.
2021's The Suicide Squad saw Ratcatcher 2 emerge as a breakout character — here's everything you need to know about what's next for actress Daniela Melchior and her upcoming roles. Written and directed by James Gunn, the loose DCEU sequel had Amanda Waller (Viola Davis) recruit not one but two iterations of the infamous Task Force X. Both were seemingly tasked with infiltrating a top-secret facility and destroying Project Starfish. The first, led by Rick Flag (Joel Kinnaman), however, were cannon fodder decoys designed to simply distract the Corto Maltese military, with only Flag and Harley Quinn (Margot Robbie) surviving.
The second was led by Bloodsport (Idris Elba) and comprised of King Shark (Steve Agee & Sylvester Stallone), Peacemaker (John Cena), Polka-Dot Man (David Dastmalchian), and Cleo Cazo a.k.a. Ratcatcher 2. Despite losing some of their number along the way, eventually, the teams combined and were ultimately successful in defeating the surprisingly sympathetic Starro. With a slight assist from Harley Quinn and a javelin, Cleo proved instrumental in that victory. Embodied by Daniela Melchior, the character also emerged as the heart of The Suicide Squad. That title was earned through her charm, humor, and a well of compassion for every living creature — even those The Suicide Squad's Ratcatcher 2 was emotionally forced to destroy.
Related: Every Song In The Suicide Squad
Having brought those aforementioned traits (and more) to life in a compelling and entertaining fashion, fans have understandably wondered what's next for Daniela Melchior. A section of her fans won't actually have to wait long to see her return to screens. Her next confirmed credit is for an upcoming series titled Pecado, which was previously scheduled to premiere in her native Portugal in September. There, Melchior will appear as Maria Manuel in all six episodes, continuing a prolific Portuguese TV career that began in 2014. Unfortunately, precious little has been made clear about the show. Pecado, however, translates in English to "sin," meaning the drama will likely revolve around the aftermath of past crimes and secrets — themes Melchior will know well following the twists and ending of The Suicide Squad. Equally unknown was whether Pecado would make its way Stateside or air elsewhere globally.
Though nothing has been officially confirmed, however, that wouldn't necessarily mean that Ratcatcher 2 won't make DCEU appearances in the near future. She was, of course, one of the few to survive the events of The Suicide Squad. Furthermore, the credits rolled with her having formed a whole range of dynamics that would be fun to revisit. The same could be said for the fact that, in the eyes of the world, she ended up publicly viewed as a hero. The next step of that journey would be interesting to follow. With James Gunn unable to kill Ratcatcher 2 in The Suicide Squad, it wasn't just fans that were beloved of her. As such, with ideas for further DCEU outings confirmed, Cleo Cazo's return may already be in the pipeline.
That return could even come as one of the many surprises in store for HBO Max's upcoming Peacemaker series. After all, it could be construed that Peacemaker and Ratcatcher 2 have some unfinished business and lingering grudges. And while that could be said for Peacemaker and a few other characters, Daniela Melchior's currently wide-open schedule would make Ratcatcher 2's return much easier to facilitate. Peacemaker's next mission has remained firmly under wraps. However, with several characters and actors from The Suicide Squad already set to return, Cleo being among them would be a crowd-pleasing twist. Even if not, however, James Gunn has famously reused actors across his range of different projects. Plus, Daniela Melchior's considerable range in The Suicide Squad will no doubt have already had many people knocking on her door — resulting in a bright future and countless new roles ahead.
More: All 19 DC Movies Releasing After The Suicide Squad (& When)
The Batman (2022)Release date: Mar 04, 2022
DC League of Super-Pets (2022)Release date: May 20, 2022
Black Adam (2022)Release date: Jul 29, 2022
The Flash (2022)Release date: Nov 04, 2022
Aquaman 2 (2022)Release date: Dec 16, 2022
Shazam! Fury of the Gods (2023)Release date: Jun 02, 2023
Is The Suicide Squad Better Than The Original Movie?
About The Author