Movies
Who Is Kate Bishop? Marvel's New Hawkeye Explained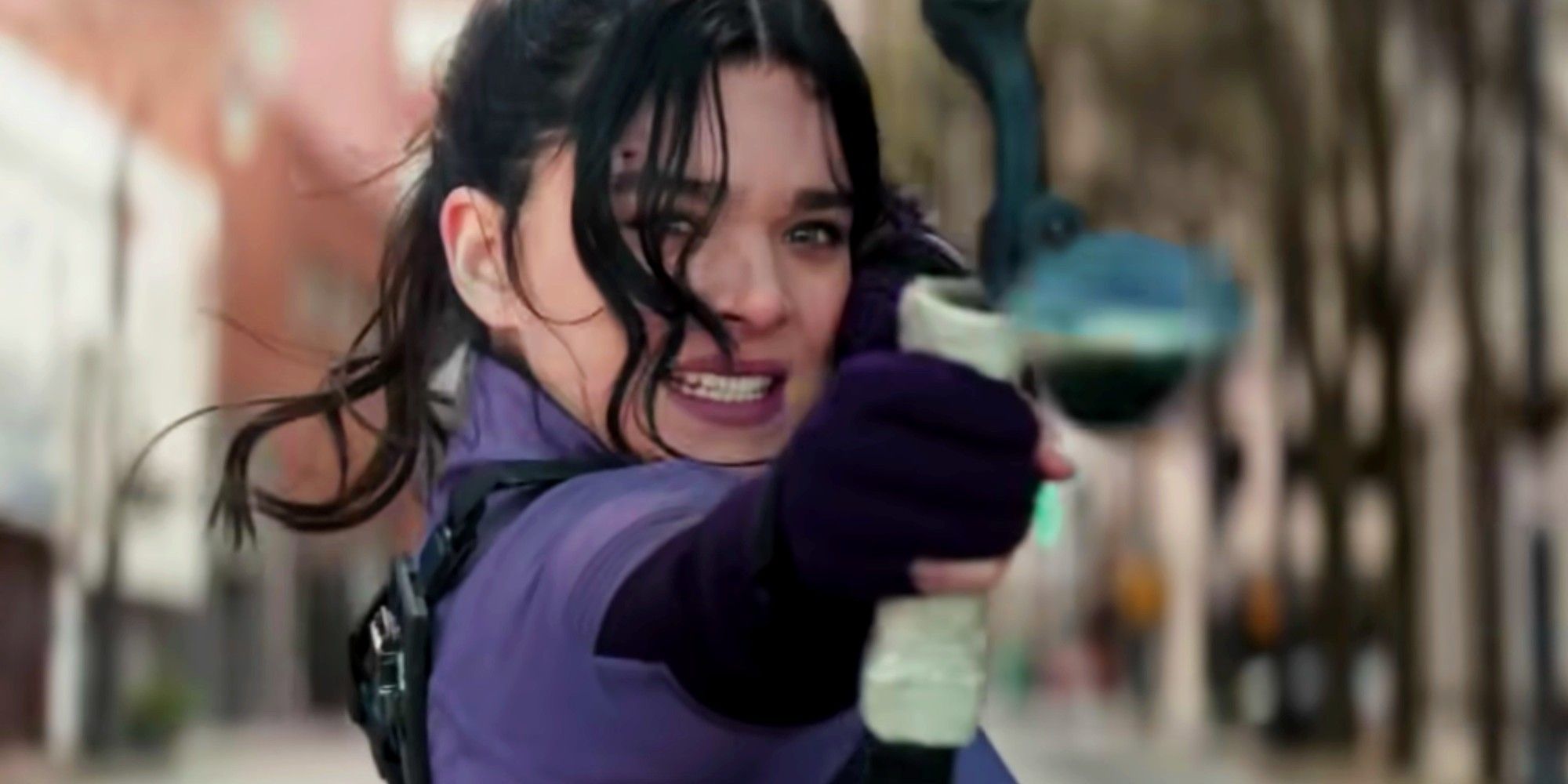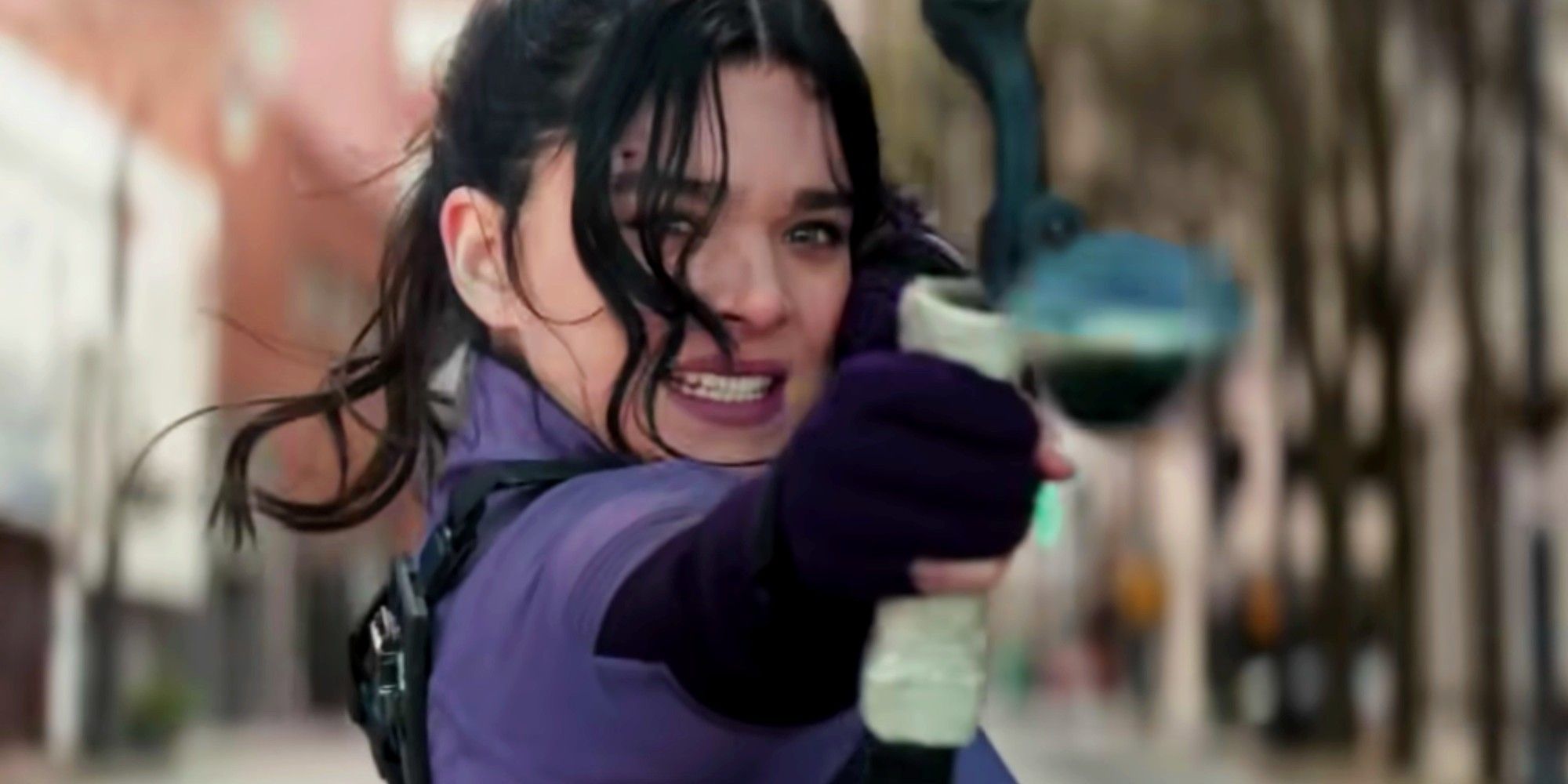 Kate Bishop took over the Hawkeye codename from Clint Barton in Marvel Comics and the master marksman will officially pass on his superhero mantle to Kate in the Disney+ series, Hawkeye. But how did Kate acquire the Hawkeye moniker in the comics to begin with?
Katherine Bishop, who went by "Kate" from a young age, was first introduced in Young Avengers #1 in 2005. She was the youngest in her family and was often overcome with loneliness. Kate's father was busy with his work and her mother was estranged from the family before she tragically passed away. Despite Kate's feeling of isolation growing up, she always had an urge to help others.
Related: Why Clint Is Training Kate Bishop And Not His Daughter In Hawkeye
Kate's prominence in Marvel Comics has grown in recent years. She became the third character to portray Hawkeye in the Marvel Universe, following Clint and Wyatt McDonald. Kate primarily worked alongside the Young Avengers but she also went on to spend a lot of time as Clint's partner. Clint was the first one to show Kate that anyone had the potential to be a superhero. Kate also taught Clint quite a few life lessons during their time working together.
Kate Bishop's Marvel Comics Origin
Kate Bishop came from a wealthy family in Manhattan. She didn't have a great relationship with her father, Derek, especially after she found that he had been doing dangerous business dealings with a bad crowd. Kate was then kidnapped and held hostage by one of Derek's enemies. The Avengers rescued the young girl and she was instantly drawn to Hawkeye. Kate was enamored by the fact that Hawkeye was a superhero who relied on his own skills to fight, not special abilities.
Sometime after, Kate Bishop was assaulted in Central Park, an event that left her traumatized. She turned to combat training and self-defense as a way to heal her mind. Kate also took up swordplay, and more importantly, archery. During her sister's wedding, Kate put her new skills on display after the Young Avengers arrived to protect her guests during an ambush. The Young Avengers team got themselves trapped during the event and Kate was the one who ended up saving them.
Kate tracked down the Young Avengers to their headquarters and forced her way onto their team. During their battle against Kang the Conqueror, Kate took gear she found around the Avengers Mansion to create her own superhero look. She wore Mockingbird's mask, Black Widow's utility belt, and Hawkeye's bow. Kate effectively assisted in the defeat of Kang the Conqueror but the Avengers had different feelings about their young counterparts.
Related: Why Hawkeye Is Deaf In His MCU Show
Captain America and Iron Man ordered that the Young Avengers disband, refusing to train them without the consent of their parents. Kate refused to break up the group so she led them to a new lair and acquired new equipment and weapons. When one of the Young Avengers got hurt, Kate blamed Captain America for not training them properly. Captain America then sent her Clint Barton's bow and arrows with a note addressed to "Hawkeye." Kate Bishop was the only person, besides Clint, to stand up to Captain America so she was urged to take over the Hawkeye codename and she accepted the new role.
Kate Bishop's Marvel Comics Stories
During the Civil War story arc in Marvel Comics, Clint Barton sided with Captain America. After the death of Captain America, Clint was offered Cap's suit and shield. Kate Bishop confronted him and claimed that he wasn't honoring Captain America's legacy by wearing the suit. This made Clint have a change of heart so he gave up the gear and forged his own path (Bucky, the former Winter Soldier, then became Captain America for a time).
During Young Avengers Presents #6, Clint continued testing Kate Bishop to see if she was truly capable of taking over the Hawkeye mantle. He kept popping up with surprise attacks under his disguise as Ronin but Kate never backed down from the fight. In Clint's eyes, she was worthy enough to take over the bow and arrow. He shed his Ronin disguise and officially revealed himself as Clint. He tried to mentor her but she was intimidated enough to give up the bow for a bit. Later in the comic book series, Clint advocated for the Secret Avengers to act as mentors for the Young Avengers. Kate accepted her professional relationship with Clint and claimed the Hawkeye name as a legacy hero.
Kate Bishop took part in the Secret Invasion storyline when the Skrulls invaded Earth. When she was knocked out during the battle, Clint used her bow and arrows to fight on the frontline with the rest of the heroes. Kate also participated in stopping Norman Osborn's siege of Asgard alongside the Young Avengers, New Avengers, and Secret Warriors. After the Siege, Clint proclaimed that there was enough room in the world for two Hawkeyes.
Related: Kate Bishop's Hawkeye Is Much More Exciting Than Clint Barton's Return
Kate Bishop and Clint Barton partnered up in the more recent Hawkeye comic book series. The duo focused on street-level crime, rather than the more traditional superhero missions. The pair worked well together but Kate eventually needed space so she moved to Los Angeles. It was there that she got caught up with a future version of Old Man Logan. Kate and Clint later reteamed to go to a Hydra base for a secret mission to help SHIELD. During Civil War II, Kate sided with Iron Man and felt the fallout after Clint killed Hulk. Kate then moved back to Los Angeles to start her own detective agency, Hawkeye Investigations.
Kate Bishop Joins The MCU In Hawkeye TV Series
The upcoming Disney+ series, Hawkeye, will focus on Clint Barton passing on the Hawkeye mantle to Kate Bishop. The miniseries, which will debut on the streaming service on November 24, 2021, features Jeremy Renner reprising his MCU role as Clint. The first Hawkeye trailer revealed how Clint crosses paths with Kate, who appears on the scene wearing the former Avenger's Ronin costume, the one he sported after going rogue and killing those he didn't think deserved to live in the wake of Thanos' snap in the five years after Avengers: Infinity War. Kate Bishop will be portrayed by Hailee Steinfeld in the series and, if the Hawkeye trailer is any indication, she will be a big part of the storyline (and the action) as Clint faces the consequences of his past as Ronin. Kate will work alongside Clint throughout the series and will likely take up the mantle of Hawkeye in an official capacity by the end of season 1.
Next: Hawkeye Trailer Breakdown: 25 Secrets & Reveals
Eternals (2021)Release date: Nov 05, 2021
Doctor Strange in the Multiverse of Madness (2022)Release date: Mar 25, 2022
Thor: Love and Thunder (2022)Release date: May 06, 2022
Spider-Man: No Way Home (2021)Release date: Dec 17, 2021
Black Panther: Wakanda Forever/Black Panther 2 (2022)Release date: Jul 08, 2022
The Marvels/Captain Marvel 2 (2022)Release date: Nov 11, 2022
Ant-Man and the Wasp: Quantumania (2023)Release date: Feb 17, 2023
Guardians of the Galaxy Vol. 3 (2023)Release date: May 05, 2023
American Horror Story Season 10 May Be Sarah Paulson's Last
About The Author