Movies
Who Plays Who In Annapurna Interactive's Thriller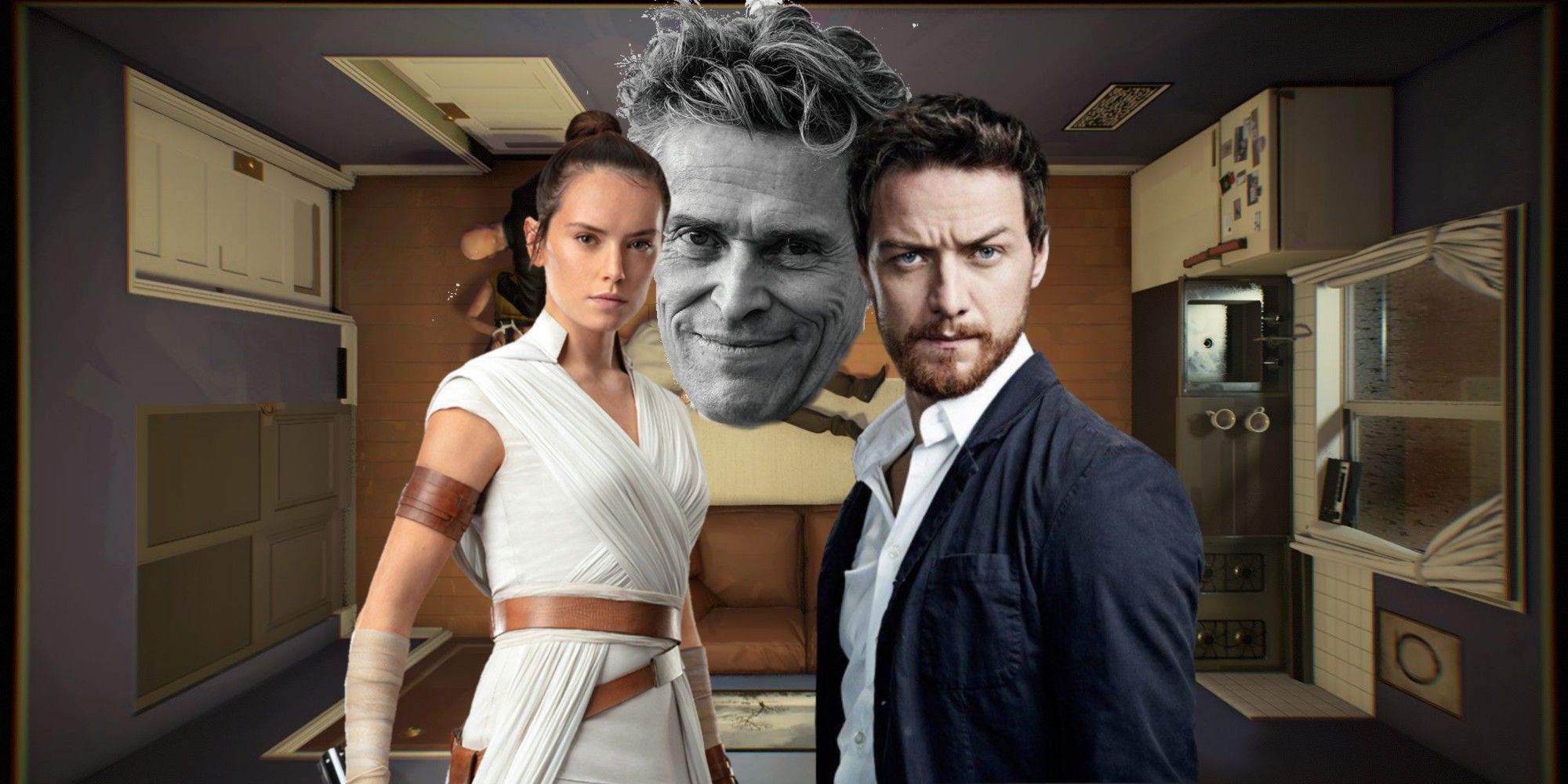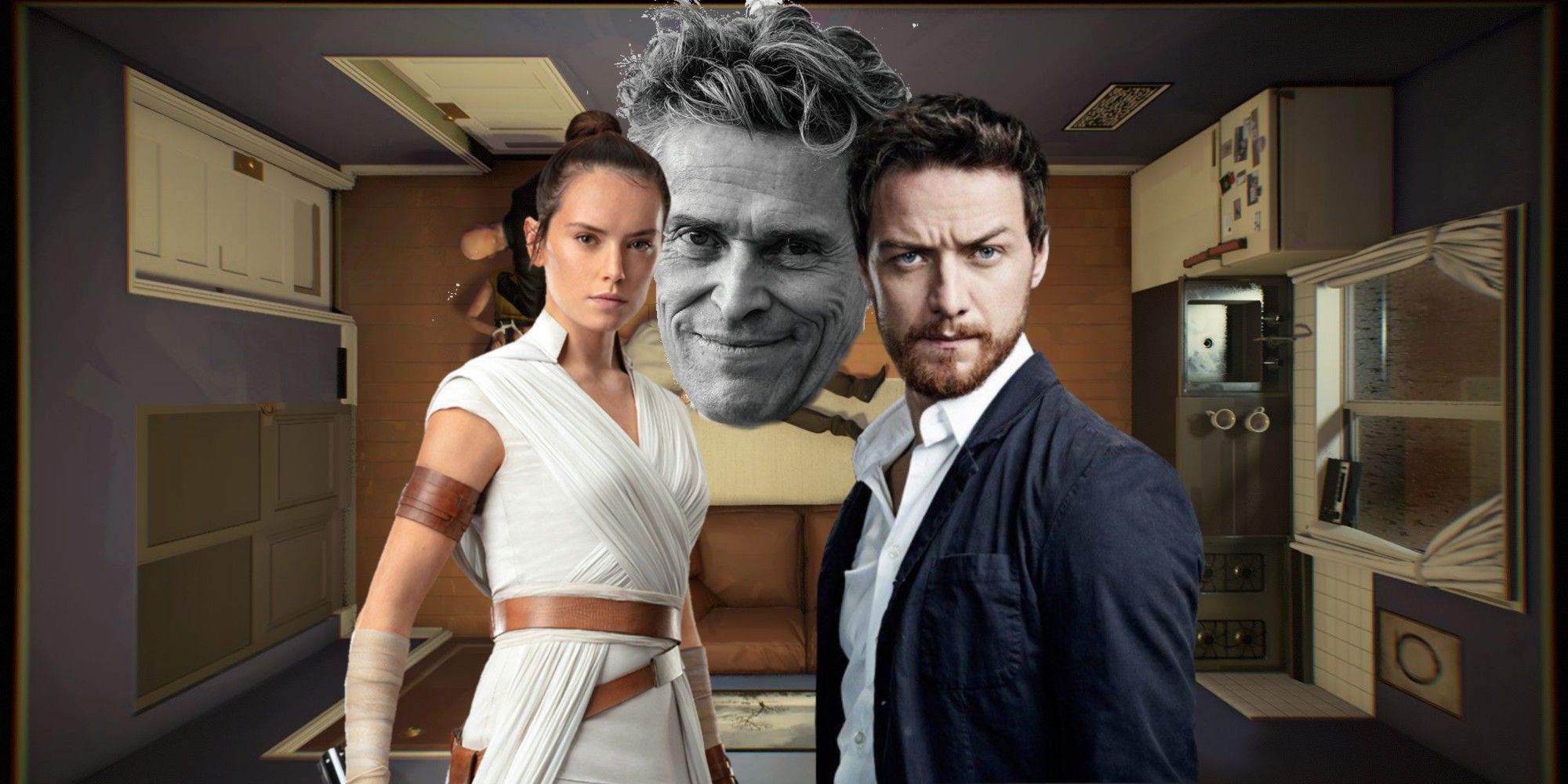 Twelve Minutes only has three characters, each voiced by a major, well-known actor from traditional film. Here's a breakdown of who is playing who.
Annapurna Interactive's upcoming game Twelve Minutes is a thriller, and while the plot is sure to get player hearts pounding so will its impressively star-studded cast. Daisy Ridley, James McAvoy and Willem Dafoe are each confirmed to be voicing one of the games three main characters. Their character information on IMDB is blank, but digging into what Annapurna Interactive has released about Twelve Minutes, it's easy to determine which accoladed actor voices which character.
Twelve Minutes' contained story follows an unnamed husband and wife attempting to have a romantic evening together. However, they are interrupted when a man dressed as a detective breaks in and accuses the wife of murdering her father, causing things to take a turn for the worse. The wife is arrested, and the officer beats the husband to death. Then, he wakes up 12 minutes prior and the game begins. The husband is the player character, and players must relive the same time loop until they uncover enough information to solve the mystery and end the cycle.
Related: Annapurna Game Twelve Minutes Reveals Ominous Poster
Ridley, best known for her role as Rey in the recent Star Wars trilogy, plays the role of the wife, the only female character in Twelve Minutes. Though the detective doesn't have much dialogue in the released trailers, those familiar with Dafoe's work in The Florida Project and Spider-Man can easily identify his rusty voice. That leaves X-Men star McAvoy to be the husband in Twelve Minutes, a man trying desperately to save his wife and uncover the truth with a time limit hanging over his head.
Twelve Minutes, Video Games, & A-List Voices
This isn't the first time Annapurna Interactive has released a game with A-list stars. Maquette is an adventure puzzle game that took players on a heartbreaking journey through a relationship, featured Jurassic Park star Bryce Dallas Howard and Fringe actor Seth Gabel. Additionally, the yet-to-be-released Open Roads title stars The Americans actor Kerri Russel and Booksmart breakout Kaitlyn Denver. Annapurna Interactive's penchant for grabbing top names to star in their games is likely due to the studio's connection to its parent company Annapurna Pictures, which has produced popular films such as Booksmart, Hustlers, and Zero Dark Thirty, among others.
Outside of Annapurna Interactive, using top tier talent for voices and more in video games is becoming a common practice. Death Stranding, directed by legendary Hideo Kojima, features the voice and face of The Walking Dead star Norman Reedus. Similarly, Star Wars Jedi: Fallen Order has Shameless actor Cameron Monaghan as the game's central character Cal Kestis, and Keanu Reeves famously lent his appearance to Cyberpunk 2077. Other traditional actors in video games include Elijah Wood in Spyro, Mark Hamill in Arkham Asylum, Kit Harrington in Call of Duty and Kristen Bell in Assassin's Creed, among others. However, these are all AAA titles, whereas Twelve Minutes and other Annapurna Interactive games bring A-list talent to the world of indies.
Next: Every Annapurna Interactive Showcase Game Reveal
Flash Gordon: Casting Taika Waititi's Live-Action Movie
About The Author