Movies
Why Grey's Anatomy Season 17 Killed Off Andrew DeLuca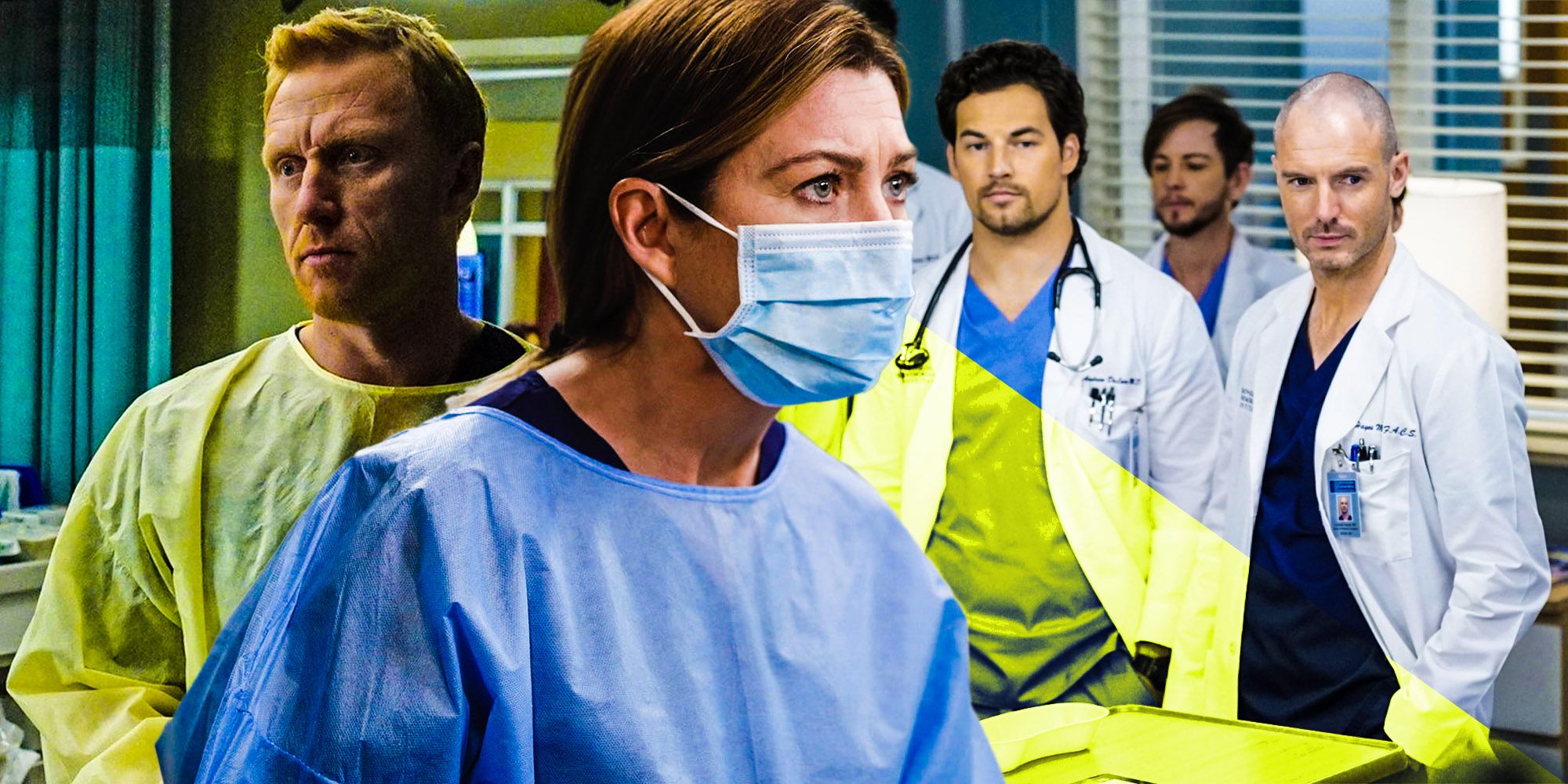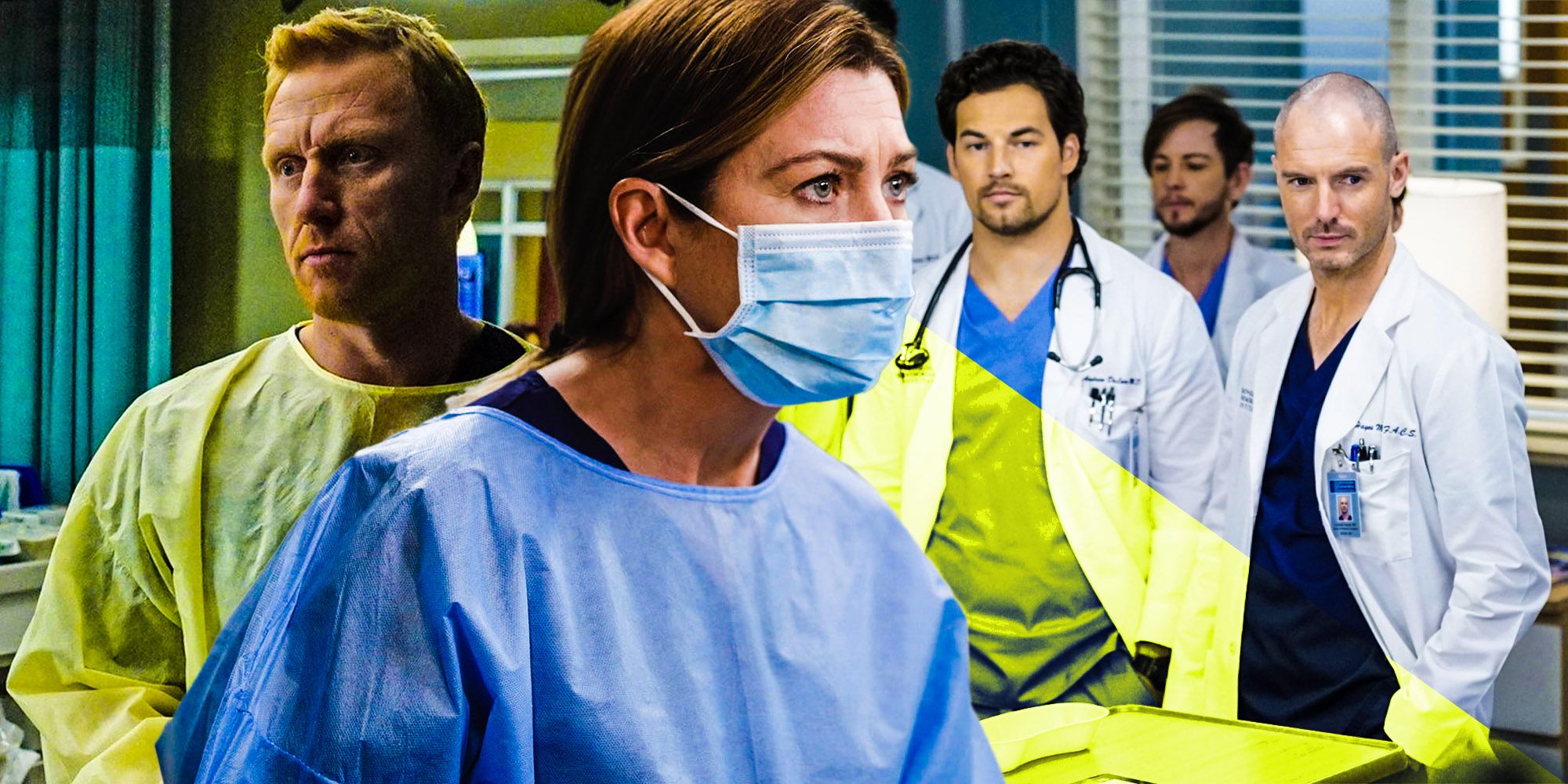 Another doctor didn't survive their time at Grey Sloan Memorial Hospital. Here's why Grey's Anatomy season 17 killed off another fan favorite.
In a shocking move, Grey's Anatomy added Andrew DeLuca to the growing list of doctors not to survive the ever-turbulent Grey Sloan Memorial Hospital. In a crossover episode with fellow Shondaland series, Station 19, the fan-favorite was brutally stabbed while in pursuit of a dangerous sex trafficker. Rushed to the hospital and operated on by some of Grey Sloan's most prolific surgeons, DeLuca's injuries ultimately proved fatal.
Even before DeLuca's tragic onscreen death, the show's seventeenth season has already been particularly hard-hitting, tailoring character storylines to fit around the real-world impact of the COVID-19 pandemic. Grey's Anatomy season 17's midseason finale saw Meredith Grey put on a ventilator after watched her do battle with the deadly virus herself. For a string of recent episodes, Meredith was in and out of consciousness, often finding herself in a mysterious limbo-like beach, where she has encountered a handful of departed loved ones, including her late husband Derek Shepherd and her close friend George O'Malley. While the wounds in his body are being treated, DeLuca appears before Meredith, at one point frantically building a sandcastle "before the tide comes in" – apparent foreshadowing for his inevitable fate.
Continue scrolling to keep reading
Click the button below to start this article in quick view.
Related: How Grey's Anatomy Teased George's Death In The Very First Episode
Fans of the long-running medical drama have been taken aback by such an abrupt ending for DeLuca, but it seems as though it was carefully considered by the show's creatives. In an interview with Deadline, actor Giacomo Gianniotti, who played DeLuca for an impressive seven years, discussed how the decision came, in part, in order to tie back to a sex trafficking plotline from season 16 (which was cut short due to COVID-related rescheduling). Approached by executive producers and higher-ups, Gianniotti recalls, "They said, 'Hey, we've been doing a lot of thinking about it, and we feel there's an opportunity to tell a really, really beautiful story that is going to help a lot of people.'" Highlighting a real-world issue, Grey's Anatomy ultimately succeeds in giving DeLuca an unquestioningly noble end.
In typical Grey's fashion, the episode's conclusion drips with heart-wrenching irony. DeLuca's mental health and bipolar disorder diagnosis had been central to the character's more recent development, causing many of his colleagues to question his judgment. Yet, even before the airing of Grey's Anatomy season 17, it had already been hinted that this impulse may not always be warranted. DeLuca's outspoken belief that a young girl was being trafficked in season 16 ultimately proved true, leading to his growing alarm and eventual murder. DeLuca's death is all the more tragic when the audience (and his loved ones) realize that, even despite his diagnosis, he was able to see something they couldn't, furthering Grey's Anatomy's tradition of interrogating the complexities and nuances which surround mental illness.
DeLuca's departure from the show is sure to shake things up at Grey Sloan Memorial. The young doctor was close to many of the series' longest-lasting characters, including mainstays Richard Webber and Miranda Bailey, both of whom have served as mentor figures to him over the years. Until recently, DeLuca was in a romantic relationship with Meredith, who, even after their breakup, supported him and had been central to him coming to terms with his diagnosis. Their scenes on the idyllic beach are beautifully constructed and acted, making for one of the series' emotional farewells. "I'll miss you. If I go back and you don't, I'll miss you," Meredith says simply to DeLuca before watching lovingly as he reunites with his mother in the spiritual afterlife.
Though DeLuca's death may be hard for some fans to grapple with, it certainly feels both earned and a fitting conclusion for the character. Entering the pantheon of other Grey's Anatomy characters who died heroic deaths, like George and Derek, DeLuca proved himself to be one of the most consequential relationships forged in the title heroine's roller coaster of a life. Before season 17 reaches its conclusion, viewers will continue to hope that Meredith doesn't follow him into the light. Her story doesn't feel quite finished yet.
Next: Grey's Anatomy Season 17: Why There Isn't A New Episode Until Spring 2021
WandaVision Accidentally Stole Adam Warlock's MCU Origin For White Vision
About The Author