Movies
Why Kalani Feels Happily Ever After Made Asuelu 'Better'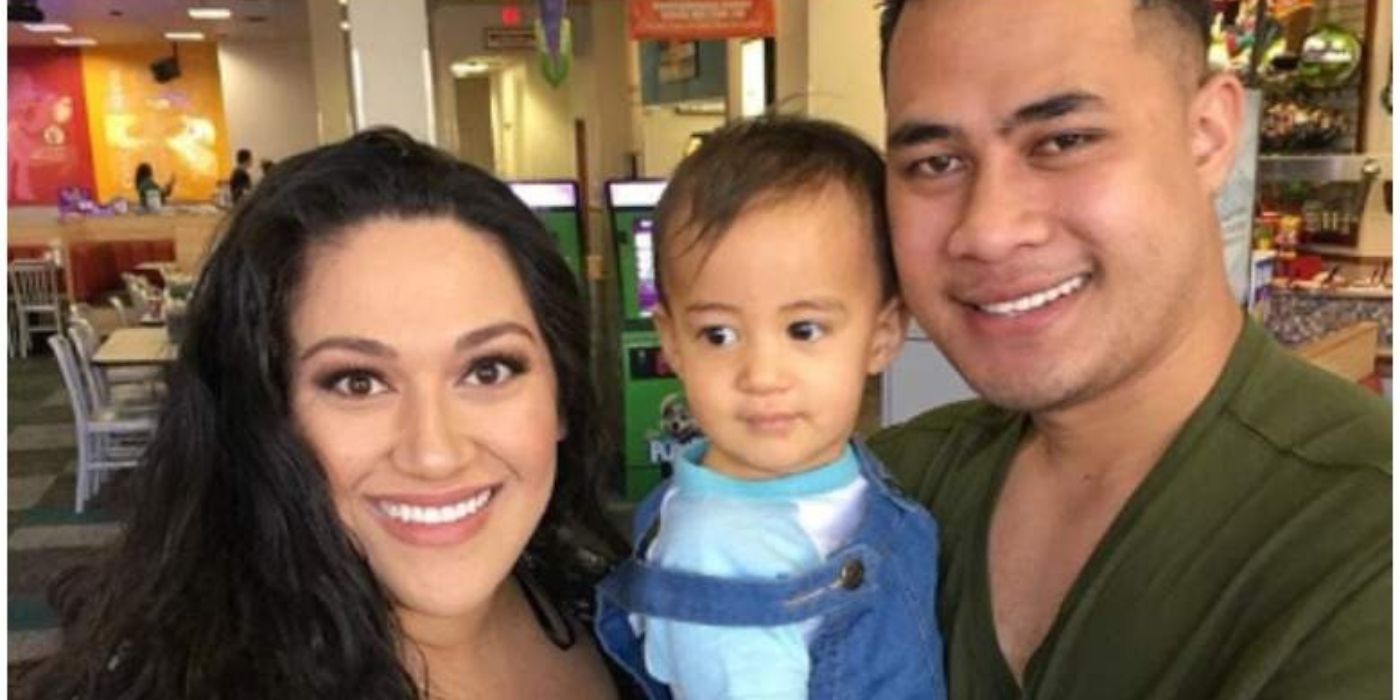 90 Day Fiance star Kalani recently chimed in on how appearing on Happily Ever After Made Asuelu "better" since it allowed for his introspection.
Kalani and Asuelu have had their fair share of troubles during their time on 90 Day Fiancé and the spin-off 90 Day Fiancé: Happily Ever After? Although reality can ruin most relationships with overblown fake storylines, or being in the public eye, it seems that appearing on 90 Day Fiancé: Happily Ever After? may have worked in favor of their relationship.
Kalani and Asuelu's relationship began as a holiday romance, but their honeymoon phase ended as quickly as it had started when Kalani found out she was pregnant. Life came at them fast. For the first few months of their baby's life, Asuelu was in Samoa, which left a bad taste in Kalani's families' mouths. They managed to get married; however, things took a turn when they appeared on 90 Day Fiancé: Happily Ever After? Their age difference began to show as Asuelu handled every fight they had immaturely and even stooping so low as to calling her a "b**ch" in front of Kalani's mother and children. Asuelu and Kalani also began to bump heads over the issue of sending money to his family. Asuelu wanted to send his family more money than he and Kalani had to give, and she was not here for it. Kalani put her foot down, especially because Asuelu was the only one working while she took care of their two children. His family verbally assaulted Kalani and Asuelu's sister even tried to fight her. It all became too much and Kalani contemplated leaving Asuelu.
Continue scrolling to keep reading
Click the button below to start this article in quick view.
Related: 90 Day Fiance: Fans Joke 'Darcey Walked So Stephanie Could Run'
However, it seems that appearing on the show may have saved her marriage. In an interview with ET, she said, "It just made him be better because a lot of people attacked him, so it made him look at himself and say, 'Yeah, probably shouldn't talk like that or do things like that.' So, I think overall, it probably helped our relationship more than anything." Asuelu agrees as he even said that his lowest point was calling her a "lying b**ch" in front of her mom. Their fights were hard to watch but ultimately it did help Asuelu reassess and want to make a change.
When the pandemic started, Asuelu was incredibly casual about the virus and he wouldn't stop going out. This stressed-out Kalani, since they had two small children. But Asuelu started to heed her warnings and began taking measures to work on their communication and relationship. "I watch it and I hate it, and I don't want to be that person, but you know, it's good. I learned it's a good lesson.
Now Kalani and Asuelu are set to appear on another 90 Day Fiancé spin-off Love Games, which Kalani admits made them realize they don't know each other that well. However, they are working on their relationship and appear to be getting along now.
Next: Married At First Sight: Woody Randall Loves His New Braids (So Do Fans)
Source: ET
WandaVision's Magic Book Explained
About The Author