Movies
Why Snooki Is Nervous About Her Kids Watching The Show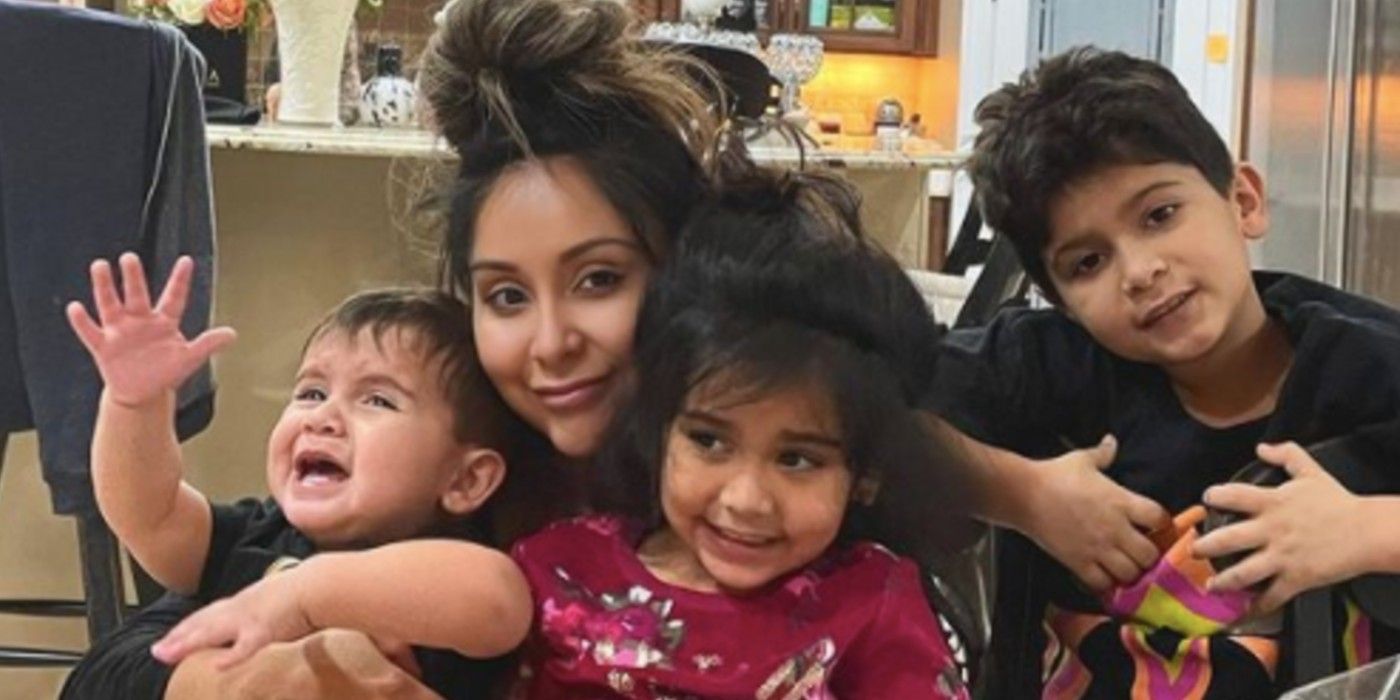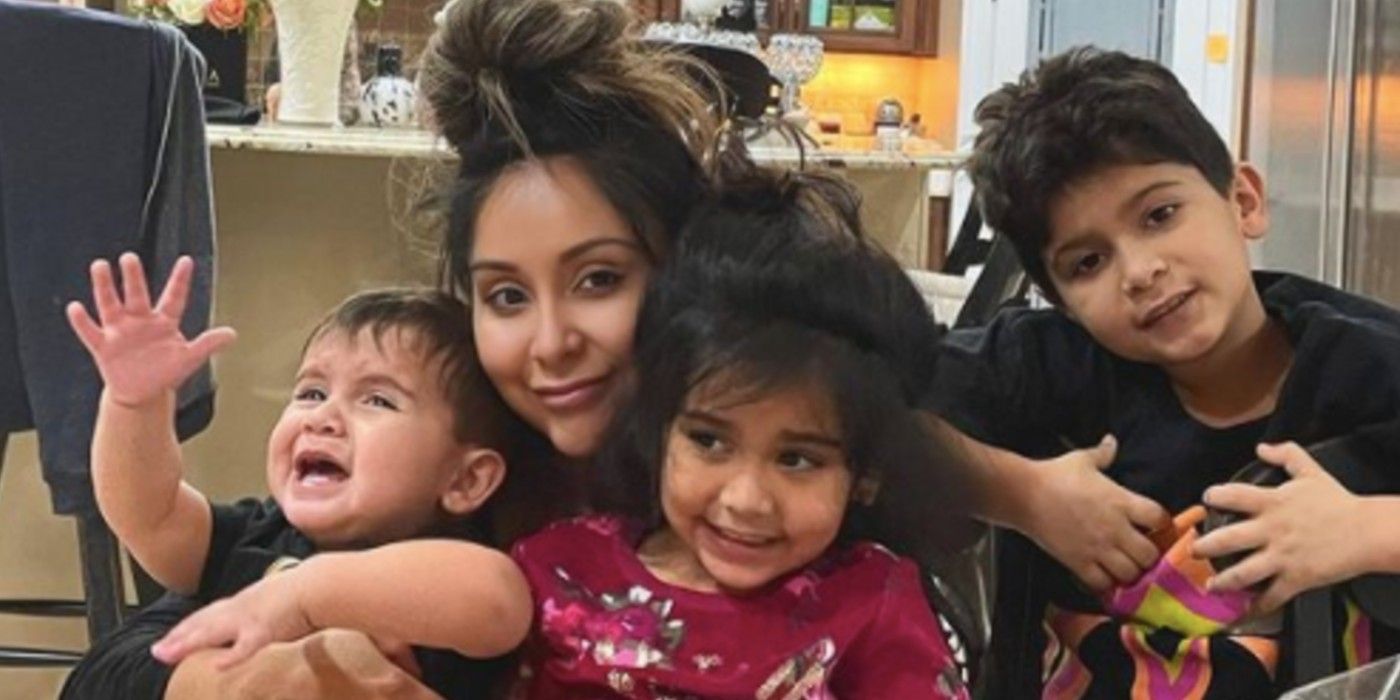 Nicole "Snooki" Polizzi is nervous for her three kids to watch her craziest moments on Jersey Shore. Alas, she plans on using it as a teaching moment.
Nicole "Snooki" Polizzi has been in the spotlight since Jersey Shore premiered in 2009, but she is now nervous about her children growing up and watching her on the show. Over the last 12 years, fans have watched some of Nicole's craziest and drunkest moments on TV. Now, Snooki is married with three kids. Even though she is not ashamed of her wild past, Nicole is nervous for her kids to watch some of her craziest Jersey Shore moments.
Because Nicole was a breakout star on Jersey Shore, she was perceived as being one of the funniest and wildest roommates on the show. While Nicole and her best friend Jenni "JWoww" Farley were filming the Snooki & JWoww spinoff, Snooki revealed that she was pregnant. When the best friend duo came back to the infamous shore house to film the last season of the series, Nicole stepped away from the party scene. She and her then-fiancé Jionni LaValle stayed in their own shore house as Nicole neared the end of her first pregnancy.
Related: Jersey Shore: How Snooki Went From Party Animal To Business Woman
At this point, Nicole and Jionni have three kids together. As the kids begin to grow older, Nicole is starting to get nervous for them to learn more about her wild Jersey Shore days. Right now, the three siblings think Nicole is an Emmy Award-winning actress. Even though it makes her nervous for her babies to see Jersey Shore episodes for the first time, Nicole "predicts it'll be a teachable moment for them," according to Page Six. Instead of being ashamed of her past, Nicole will teach her kids what not to do.
Out of her three kids, Snooki is most anxious for her daughter, a.k.a. "mini-me" Giovanna LaValle, to watch the show. She explained, "I'm really nervous about Giovanna seeing me do back handsprings in a dress and, like, my whole crotch is out. She'll be like, 'Mom, where's your underwear?' So that terrifies me." Another past moment that might bring up numerous questions from Giovanna will be Nicole's infamous arrest on the beach. When Snooki does show her kids certain scenes from the show, she plans on teaching them to learn from her mistakes. Overall, she plans on telling them to be better than her instead of following in her wild footsteps.
Last year, Nicole stepped away from filming Jersey Shore: Family Vacation to focus on her family after filming was no longer feeling fun for her. But when all the exhausting drama came to an end, Nicole made her long-awaited return to the show. Now, however, she no longer attends family trips that involve being away from her kids for numerous days in a row. Although she has definitely grown from her wild days of cartwheels in the bar and arrests on the beach, Nicole still knows how to let go and have a good time.
Next: Jersey Shore: Why Nicole 'Snooki' Polizzi Wishes She Wasn't Famous
Jersey Shore: Family Vacation airs Thursdays at 8 p.m. EST on MTV.
Source: Page Six
90 Day Fiancé: How Paola Mayfield Is Facing Life Without Russ
About The Author