Movies
Why The Winter Soldier Is More Powerful Than Bucky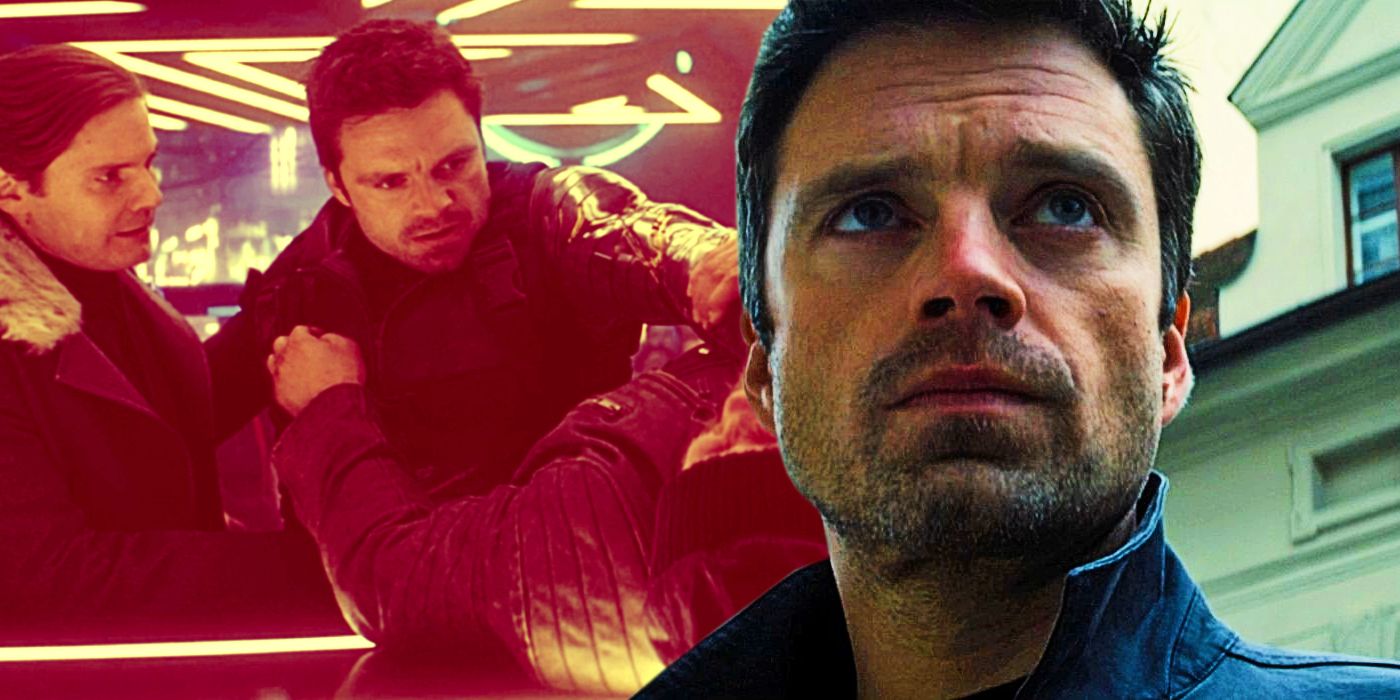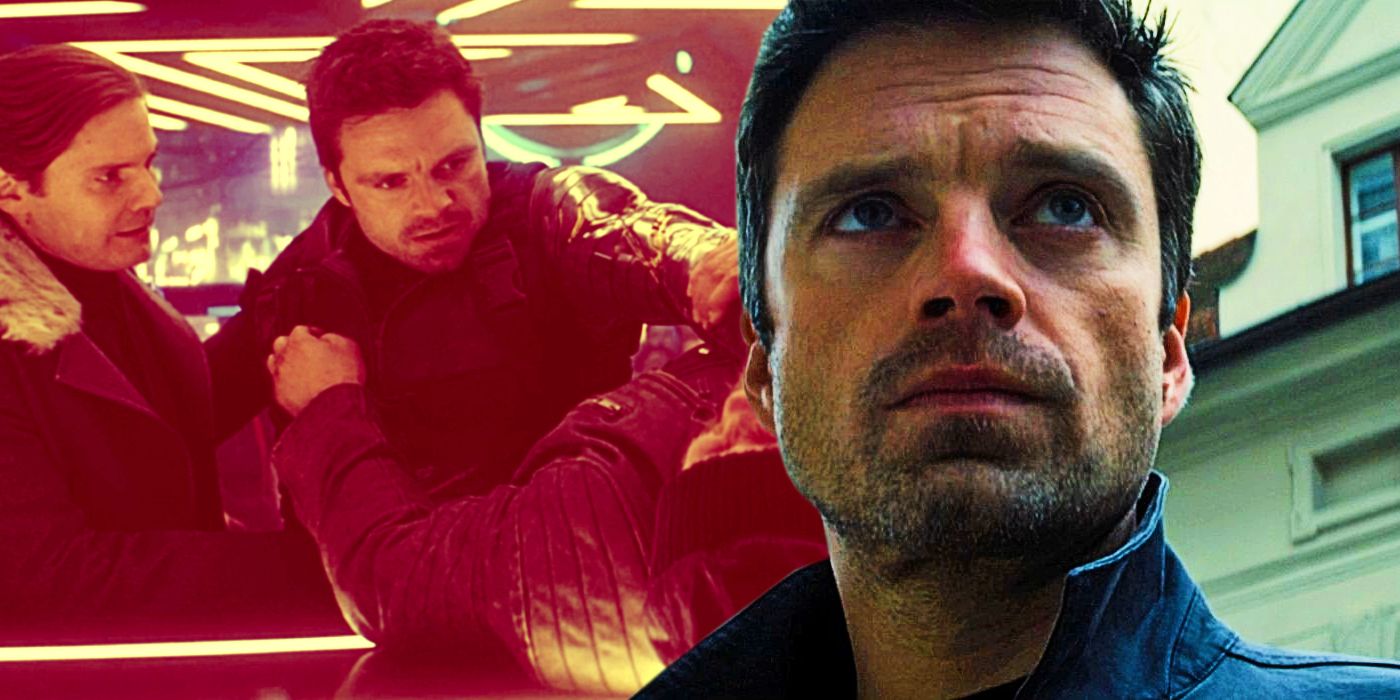 The Falcon and the Winter Soldier episode 3 shows off just how powerful the Winter Soldier is, something the MCU overlooks when it comes to Bucky.
The Falcon and the Winter Soldier explores both sides of Bucky Barnes, but only the Winter Soldier is shown to be an incredible force to be reckoned with – so just why does he appear so much more powerful? Bucky's arc has formed the emotional core of The Falcon and the Winter Soldier so far, as the Disney+ show explores his trauma and PTSD in rather heartbreaking fashion. Be it his Winter Soldier nightmares or the list of names he keeps as a reminder of wrongs he needs to put right, Bucky's past is very much defining both his present and future.
Much of that, of course, is centered around his time as the Winter Soldier. Before he was brought back to the light thanks to his old buddy Steve Rogers and the work of Shuri in Wakanda, Bucky was a Hydra-controlled killing machine, something he's forced to relive in The Falcon and the Winter Soldier episode 3. Bucky falls back into the old Winter Soldier routine almost scarily quick, showing just how much a part of him it still is, and it also highlights the big disparity in how the MCU presents Bucky's powers.
Continue scrolling to keep reading
Click the button below to start this article in quick view.
Related: Bucky Catching Cap's Shield Shows John Walker Is No Steve Rogers
Since his redemption, the MCU has rarely shown Bucky to be a truly formidable fighter in the same way it did, say, Captain America. Bucky is himself a Super Soldier, and one with a metal arm that gives him an added boost, but post-Captain America: The Winter Soldier he's generally been underpowered, either struggling against other heroes such as Spider-Man and Iron Man in Captain America: Civil War, or being more on the sidelines with little more than a weapon, as in Avengers: Infinity War. As the Winter Soldier, on the other hand, he's able to go toe-to-toe with Captain America, and The Falcon and the Winter Soldier episode 3 shows just how scary and threatening he can truly be. While they're the same person with the same abilities, only the Winter Soldier persona taps into them, which speaks to Bucky's mental state as well as his characterization.
In his previous MCU outings, Bucky being underpowered seemed more like an oversight, since the narrative didn't necessarily demand he show just how impressive he is, even though it would've been welcome to see more of it. It also spoke to his transformation into a hero; whereas the Winter Soldier had to be a believable threat for Cap to struggle with, Bucky doesn't need to be quite so powerful because, as a good guy, he needs to have more vulnerability, something the Winter Soldier wasn't supposed to display until Steve starts breaking through to him. Bucky isn't the only character who has been introduced as incredibly powerful and then had that level scaled back – Vision's powers in Avengers: Age of Ultron compared to subsequent movies are a prime example – but his redemption makes it even clearer, and now The Falcon and the Winter Soldier is ingraining it more in his story.
As Bucky remains on a quest for redemption in The Falcon and the Winter Soldier, then it's clear he no longer wishes to cause people the kind of hurt when he was the Winter Soldier. That doesn't fully account for him not appearing as powerful as his eponymous superhero friend, Falcon, but there's a suggestion perhaps that Bucky can't or won't fully unleash his powers. Even against the Flag-Smashers, who are admittedly Super Soldiers themselves, there's a sense he's holding back somewhat, scared of what he might do – or rather, what it might do it him – if he fully unleashes his powers. As the Winter Soldier, or even just pretending to be, he cannot have such qualms or filters, and so viewers get to see just how powerful he truly is.
Next: MCU Gives Bucky's Vibranium Arm Black Panther's Most Impressive Power
Black Widow (2021)Release date: Jul 09, 2021
Shang-Chi and the Legend of the Ten Rings (2021)Release date: Sep 03, 2021
Eternals (2021)Release date: Nov 05, 2021
Spider-Man: No Way Home (2021)Release date: Dec 17, 2021
Doctor Strange in the Multiverse of Madness (2022)Release date: Mar 25, 2022
Thor: Love and Thunder (2022)Release date: May 06, 2022
Black Panther 2 (2022)Release date: Jul 08, 2022
Captain Marvel 2 (2022)Release date: Nov 11, 2022
The DC Universe Just Copied Star Wars' Biggest Prequel Change