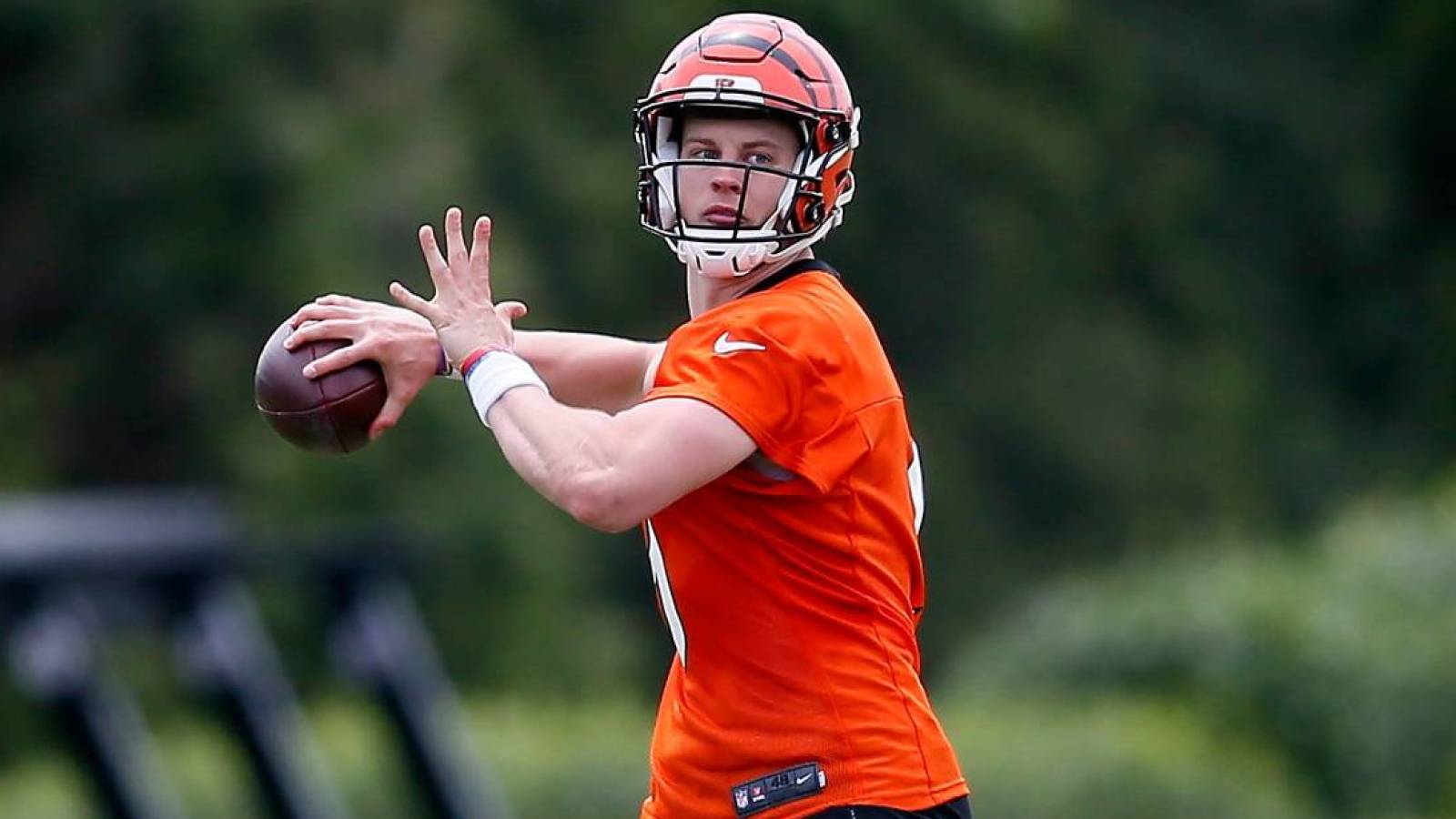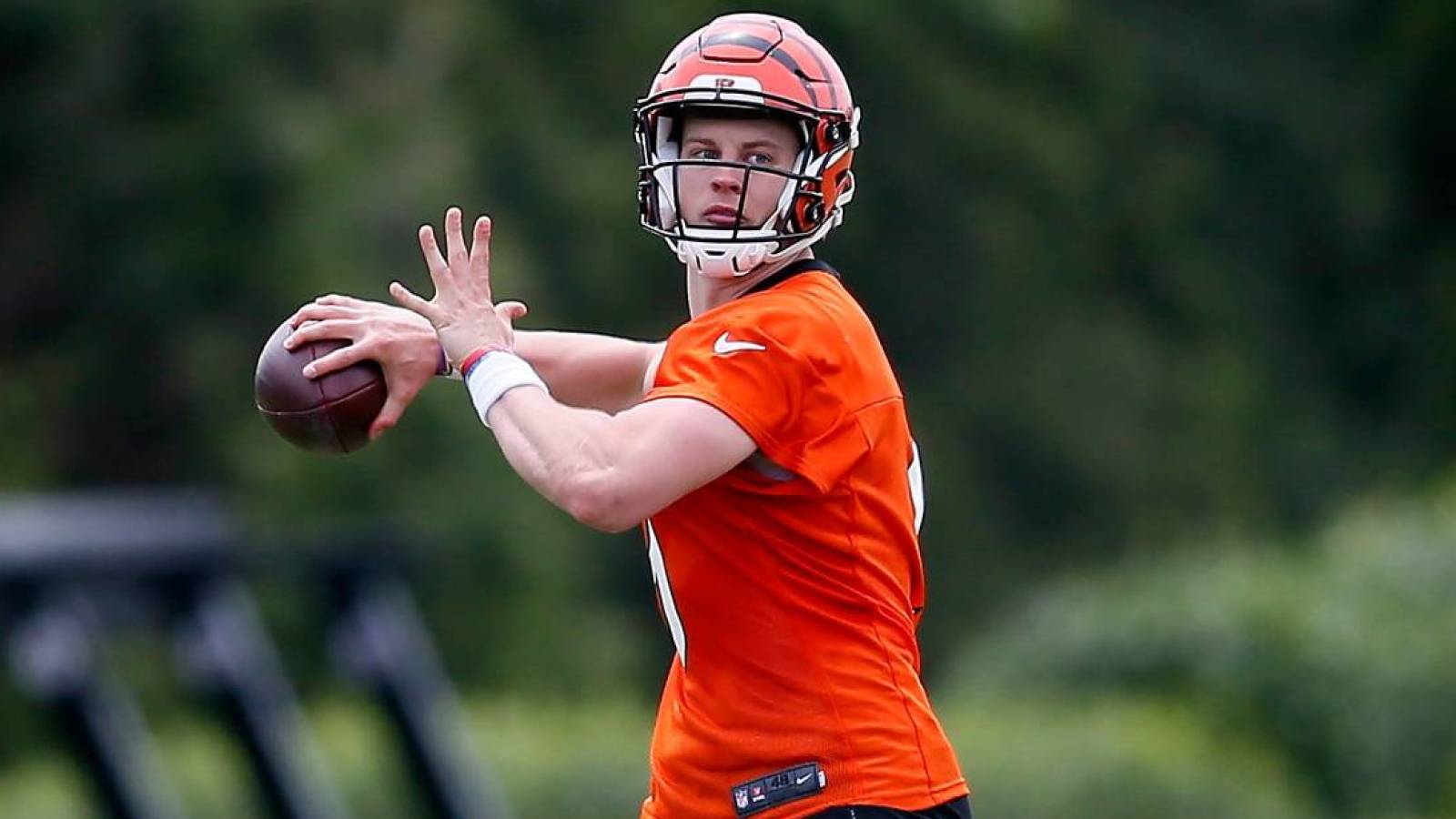 ESPN's Adam Schefter reported last month that Cincinnati Bengals quarterback Joe Burrow is on track to be available for Week 1 of the 2021 NFL season coming off the torn ACL and MCL he suffered in November. 
According to Myles Simmons of Pro Football Talk, Cincinnati head coach Zac Taylor told reporters Tuesday that he likes what he's seen from Burrow during organized team activities.
"He looks better every single day I see him," Taylor explained. "There's a little more movement there. But certainly the distance stuff is something that's not off limits for him right now. I know he's just trying to get re-acquainted with some of these receivers and get some extra throws in and that's been good to see."
Per Adam Maya of the NFL's website, Taylor hasn't yet committed to allowing Burrow to play in preseason games in August. Schefter said that doctors advised the Bengals that Burrow should avoid all contact until nine months after the injury, and that timeline could lead to the 24-year-old watching exhibition contests from the sidelines to ensure he's 100% for the Sept. 12 regular-season opener versus the Minnesota Vikings. 
Burrow ended his rookie campaign with 2,688 passing yards, 13 throwing touchdowns and five interceptions. He added three scores on the ground.