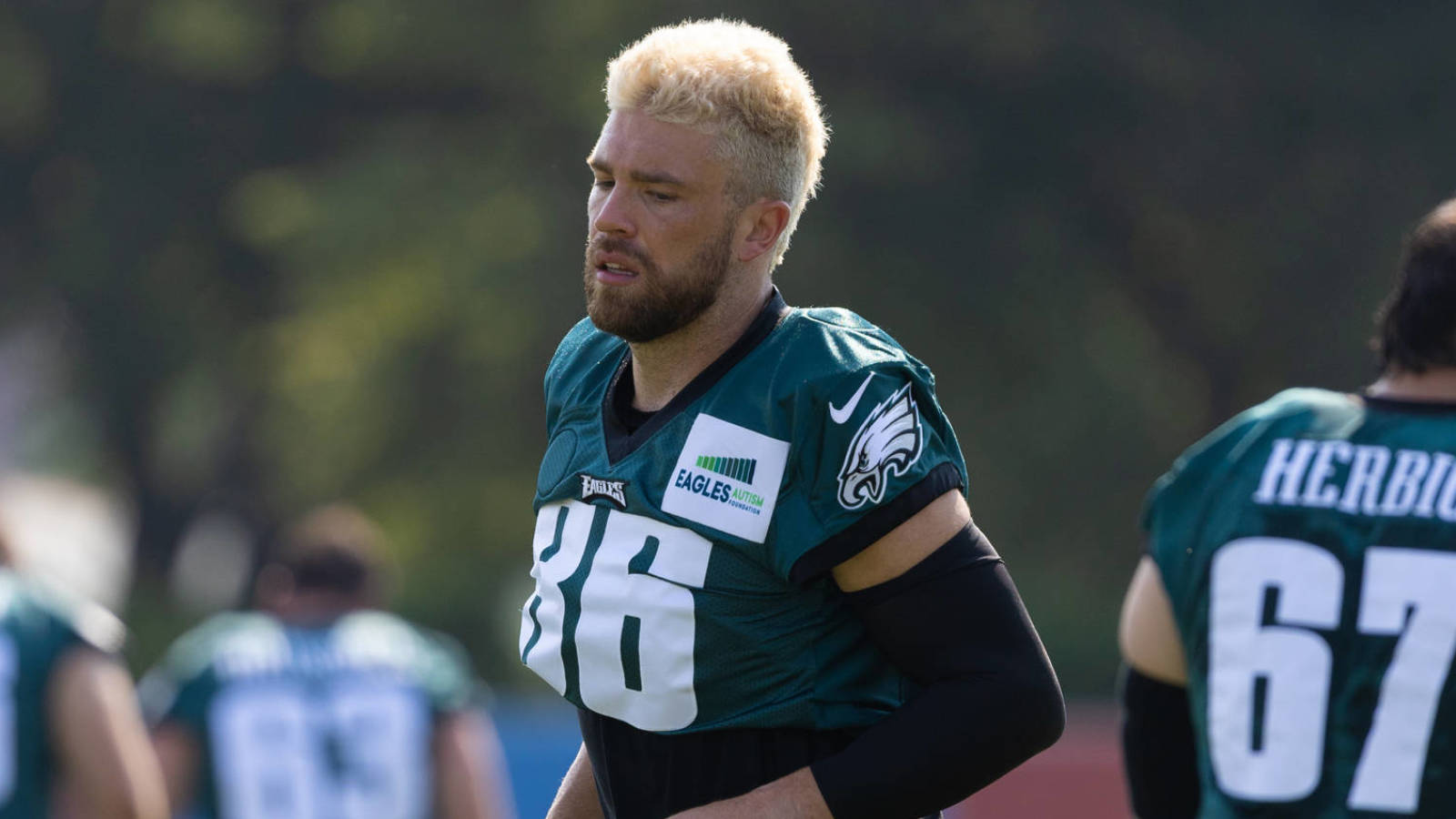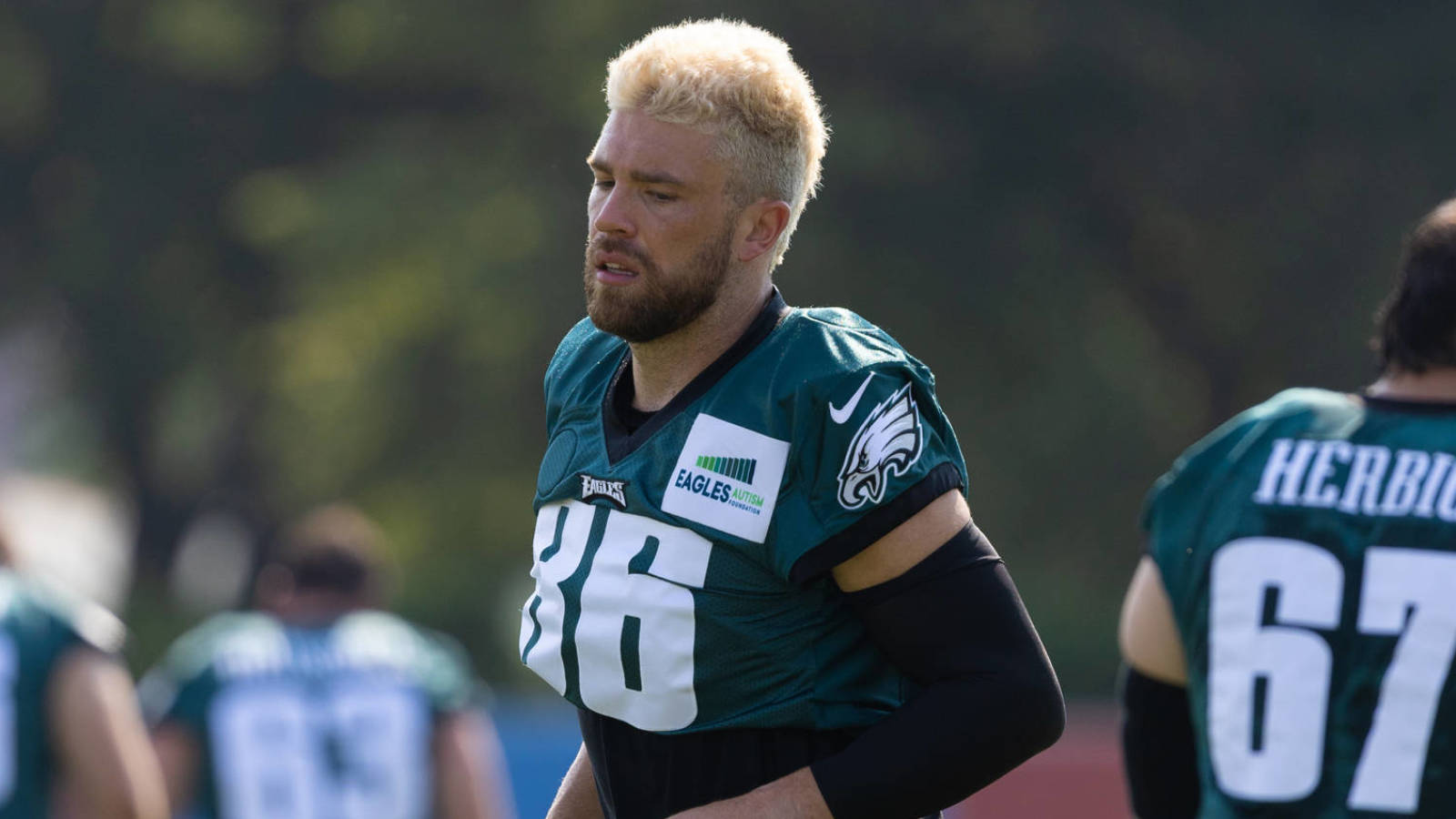 A report surfaced last week that three-time Pro Bowl tight end Zach Ertz had a "great chance" to make the Philadelphia Eagles' final roster and had worked out with teammates in the club's facility after he skipped the entire offseason program amid his alleged desire to be traded or released before training camp. 
It appears all may not be fine between the parties. 
NFL Network's Mike Garafolo reported Thursday he believes Ertz isn't enjoying life in the City of Brotherly Love this summer. 
"Just being here is not a sign that everything is copacetic," Garafolo explained during an on-air segment. "He's still not happy, he didn't get that contract extension last season, and nothing has changed right now." 
For what it's worth, Ertz rocked shorts that were inside-out and, thus, covered the Eagles logo during practice. 
Ertz has been linked with the Indianapolis Colts, where former Philadelphia quarterback Carson Wentz is the new starter, in rumors. The Eagles would reportedly save $8.5 million in salary-cap space by trading or cutting Ertz, who made Pro Bowl squads from 2017 through 2019 but caught only 36 passes for 335 yards and one touchdown across 11 games last year. 
It's possible, and maybe likely, would-be suitors will wait to see if the Eagles will cut the 30-year-old before they offer anything of value for his services.